ASXT Athlete Journal: Alexa Velcic
Hello Alberta ski racing community!
I am writing to you from the beautiful town of Falcade in the Italian Dolomites. We are on the tail end of a long two month trip on the road! Our trip began in Calabogie Peaks, Ontario for a series of two Nor-Ams. I was able to make the podium both days with a pair of third places. After spending a few days in Toronto (huge shout out to the Ralphs for being amazing hosts!!), we were off to Europe for Europa Cups.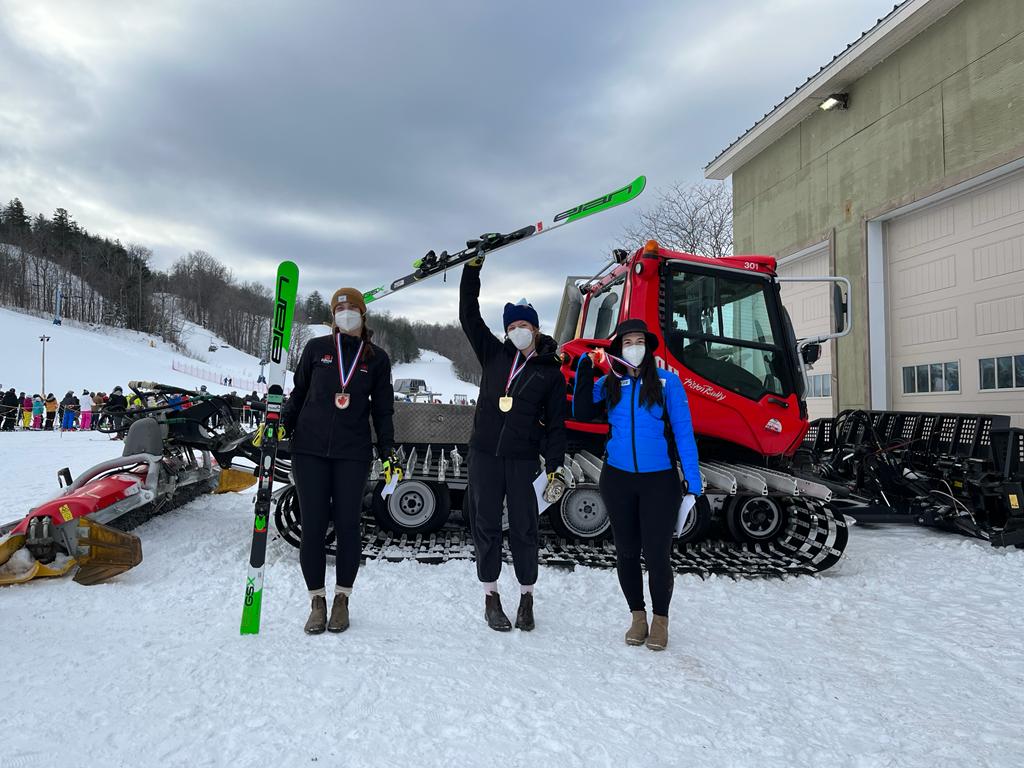 It had been two long seasons since I was last racing in Europe and I was both excited and nervous to get back into some aggressive racing! Our first stop took us to Grasgehran, Germany. We ended up with some exceptionally warm weather, enough so that we were unable to run heats the first day. I narrowly qualified for heats on the second day. It was a humbling race for me, going out first round when in the past I had been used to achieving top 8 results consistently. We were then off to Reiteralm for one of the biggest and fastest tracks many of us have skied. Reiteralm is a track that has challenged me greatly in the past, and I was ready for redemption. Unfortunately, our first Europa Cup was lost due to heavy snowfall. The men were able to run quali runs but it was determined to be too dangerous for the women to run. The second day started off much better for me. I was able to put down a great quali run of 5th place. My first heat did not go as great. In trying to avoid a crash in front of me, I crashed in a roller pack and took a very hard hit to my body. I winded myself so badly that I lost consciousness. I was later diagnosed with a concussion and some very bruised ribs. I am very grateful that Canada Ski Cross was at this event and they were able to provide me with physio to get started on concussion protocol! After just over two weeks, I was cleared to get back on skis! Instead of jumping straight into racing, I got to play coach for a FIS race. I had a lot of fun helping out my teammates and awesome to watch them get a handful of podiums! However, I was not willing to stay in that position too long.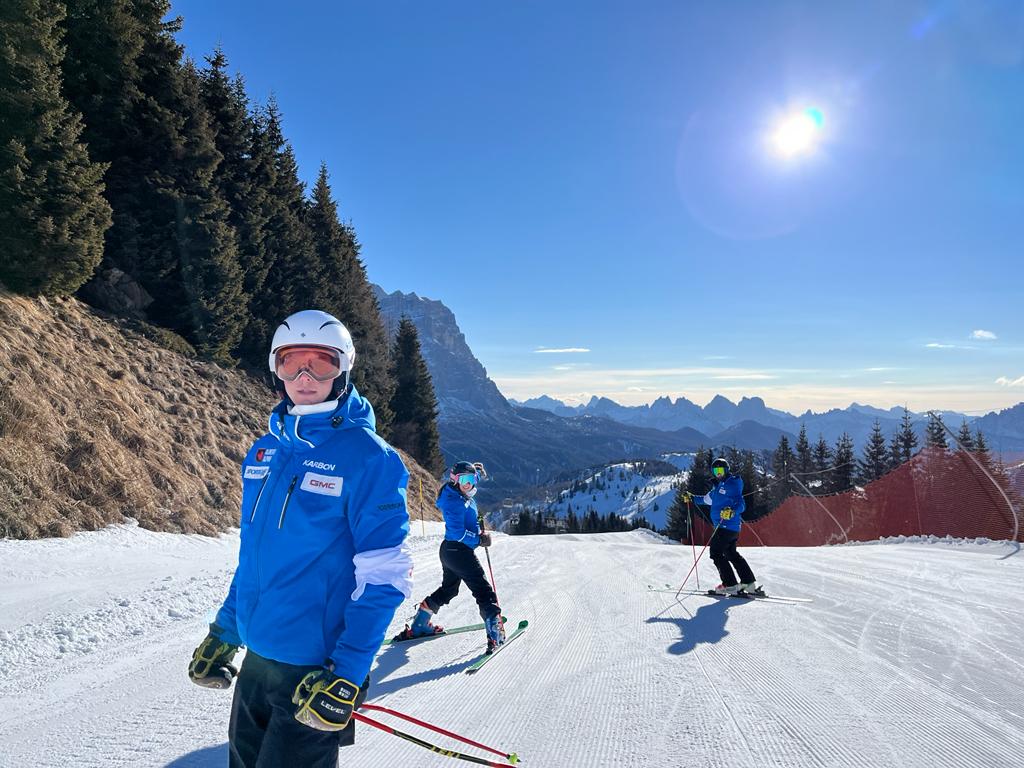 Last weekend I was able to get back into the start gate and race again. We had a FIS race and Italian Nationals in the beautiful resort of Passo San Pellegrino (yes like the water). In my first race back, I was able to qualify first. It was amazing for my confidence as I was worried I was falling behind due to being out so long. Unfortunately, the injury to my ribs reared its ugly head throughout the day and I had to dig deep to try and stay competitive. At the end of the day, I ended up 4th. While I had hoped to make the podium, I was still very pleased with what I was able to accomplish coming back from injury and still skiing with a significant amount of pain. I sat out the second day of racing in order to heal more and be ready for the upcoming Europa Cups on the same track. While I was very confident I would be able to get some podium performances, I have suffered another set back that made me sit out of this weekend's Europa Cups. It is a bitter pill to swallow as my two major setbacks this trip have not allowed me to achieve the results I know I am capable of achieving, especially since the factors have not been in my control. The only thing I can control now is staying positive and getting myself healthy for the last race of our trip in Les Contamines, France.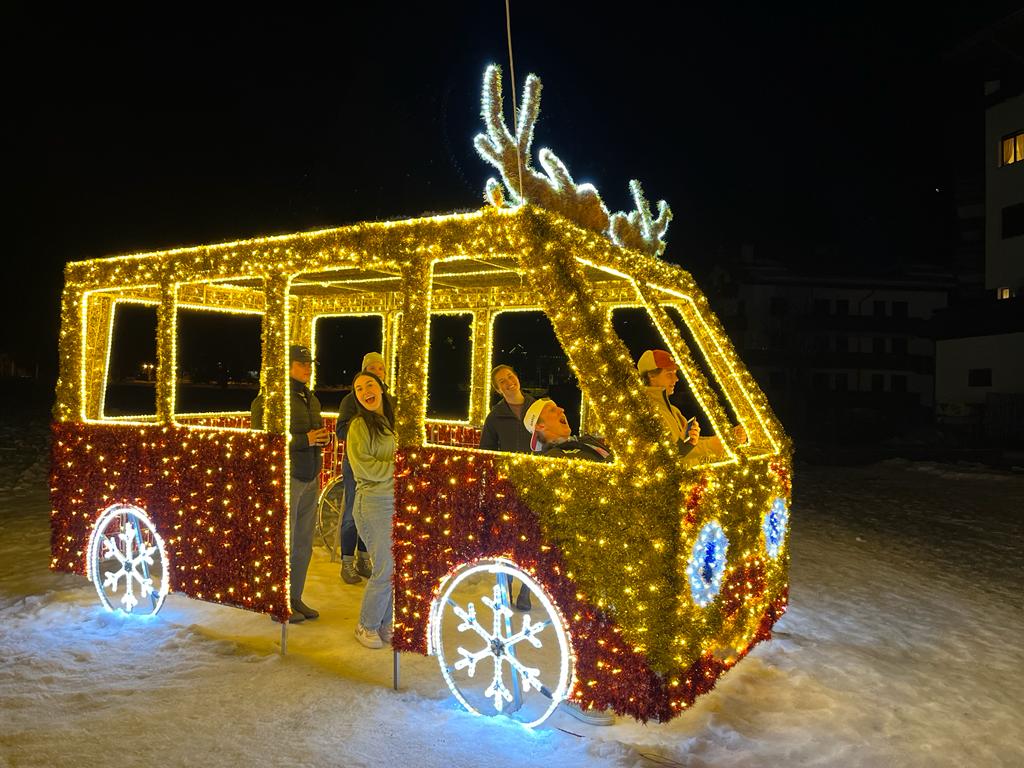 I will definitely be going into that race with a lot of motivation to get on the top spot of the podium. I want to thank my teammates for being so supportive on this trip. Being on the road this long can be hard but they make everyday positive and fun! I want to also thank our coaches Shayne and Kya. They work so hard for us and I have felt so supported by them through the highs and very low lows of this trip. I could not do this without all of you!
Until next time,
Alexa