AST Coach Journal: Peter Rybarik
Hello Everyone, Peter here! I hope everybody is doing well and enjoying some time off. We just finished our spring camp 2022/23 at Sunshine. Believe or not… the new season is already here!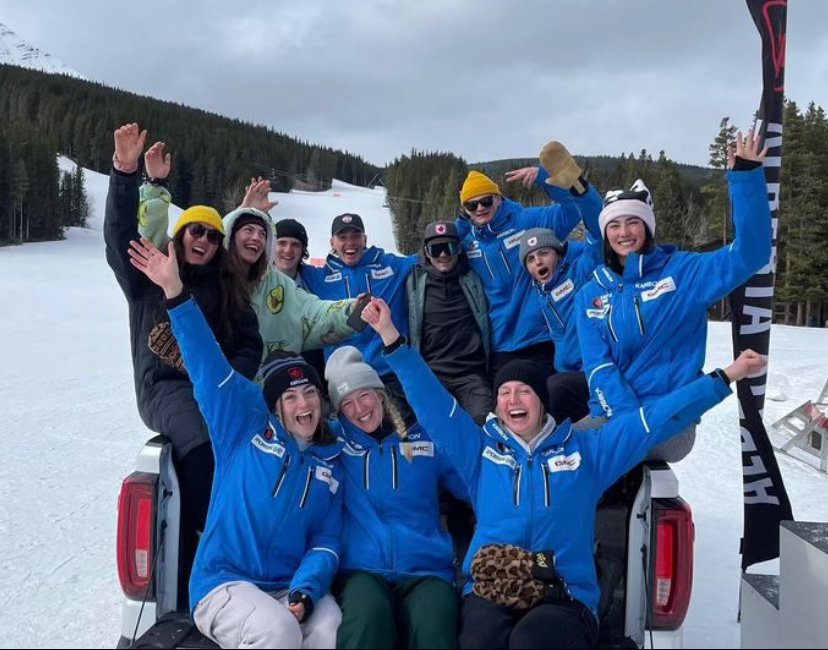 I was lucky enough last year to be exempt from writing an athlete journal. Not this year… Busted! OK. Where do I start?
After 15 years of working with ACA, I rejoined AST in 2020 once again. It feels good to be back where I started my coaching journey in 1996 after spending 2 years in Paskapoo Ski club.
I would like to start my journal from the end of this season; "The Highest Peak Celebration" show that happened last week. It was amazing for me to see all of the people I have either worked with, are friends with, or the parents of all the athletes I had a chance to coach. It was priceless!
It is a privilege and honor to be part of this skiing community. It feels like home again. I get to see all of the young coaches who went through the Alberta clubs, provincial or national team, who are now carrying the coaching torch to continue and develop another generation of athletes.
I feel that it is time for me to share my knowledge and experience. Experience is not something that you learn in a year or two. It needs to be gained through many years of hard work. Developing athletes is a never-ending process and is frankly, one of the hardest jobs. However, with that type of challenge comes a lot of reward. You have to be prepared for anything and take it day by day. Sometimes you have a great day and sometimes you don't. The energy of the team and the athletes is contagious and I must say, it does makes you feel young again! However, I do wish everything would go the way we plan it. The unfortunate thing is that it not always does. There are athletes who achieve their goals but also the ones who don't. However, the number of hours spent on the hill and in the gym giving their all no matter what, is an achievement itself. I hope all the athletes know this and are very proud of themselves. I would like to congratulate all of the athletes on the Alberta Ski team! There are athletes who will be moving on and experiencing different opportunities and there are athletes who will be continuing their skiing careers on many different levels. I wish everyone all the best. I hope they all had fun, learned something and created memories that will last forever.
I would like to thank our office staff; Alied and Sanne for their never-ending work and support, as well as Pat for his leaderships in AASA. Thank you to Josh, all coaches Jonas, Gavin and Jim.
Thanks to all of the Board members for their support and how they looked after the team.
Lastly thanks to all sponsors GMC, Sporting Life, Karbon, and Raymond James.
Thank you everybody, it was fun season. See you on the hill soon.
Have a great summer.
Peter