AST Athlete Journal: Zoe Gray
Howdy everyone!!! Hope you had the happiest of holidays!
My name is Zoe Gray and this is my first year on the Alberta Alpine Women's team! I grew up in Panorama, BC, and skied for those blue jacket racers every since I could click into bindings. Growing up, all my siblings skied so I quickly found the love for it too. By the time I was 8 my parents were already hearing about my World Cup dreams and my love for skiing hasn't changed. I am so excited for this season and I'm so lucky to have such an amazing group of girls to call my teammates! These past few months have been both important training, and the kick off to our racing season. Leading up to the Panorama Christmas series we got the privilege to train at my home hill and favourite run, Oldtimer! The Christmas series was definitely one for the books, being one of the coldest races I have attended, marked at -30. Luckily we had such amazing volunteers to pull it off and fight the cold much better than I did! The racing went well for us Alberta Alpine athletes, with many overall and u19 podium finishes for both our male and female teams! We also got in the Christmas spirit with many cups of hot chocolate and a team Secret Santa! After our Pano racing, everyone headed home for a couple days of holiday fun with their families.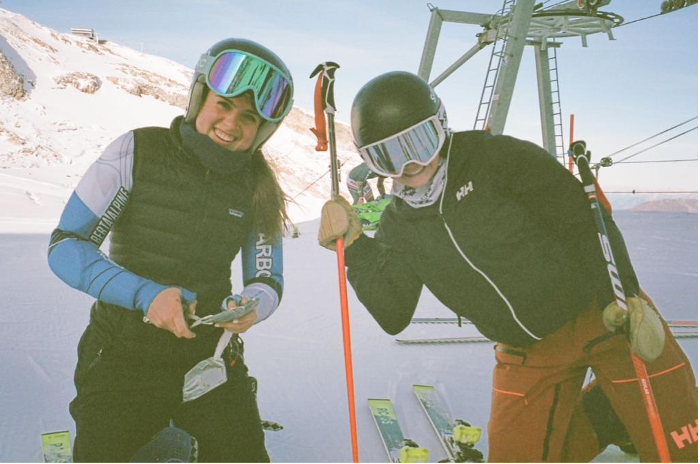 At 6am on the 29th of December the Alberta Women's team was taking off to our next stop, Vermont!!! We were able to touch the eastern snow a few times before the races started, which was for sure needed! Most of us were used to the hero snow out here in our Rocky Mountains, so it was a little bit of a shock the first time we dove into a foot tall rut! Our first race down there also happened to be the first NorAm of the season! For many of the women on our team the NorAm circuit is new territory, so we approached these races with that understanding. We started off with two slalom races at Stratton Resort, although those conditions weren't ideal, they were able to keep the racing on schedule. I was proud all my teammates as they put up a good fight, even though it wasn't the warmest of welcomes to the NorAm track! Unfortunately the rest of races had to be canceled due to the unsafe snow conditions, but on a positive note, we were able to walk away with some new experience under our belts.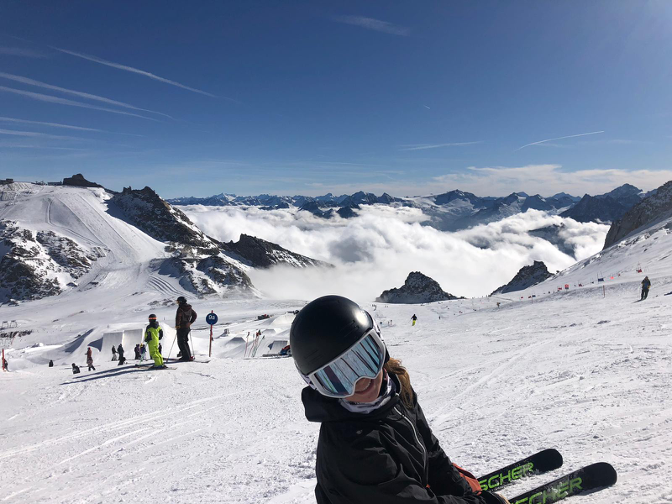 We arrived home a few days ago, and now are in preparation for the upcoming Norquay race! The girls and I were able to get our good feelings back today with some amazing training at Nakiska and I hope it continues into our future races!
I wanted to say a huge thank you to everyone making this year possible! All the volunteers, parents, coaches, athletes and of course our sponsors, Sporting Life, Karbon, GMC Dealers of Alberta, and Mission Wealth Advisors who help fuel my love for skiing, thank you so so much! I hope to catch you out on the slopes!
Zoe Gray 🙂