AST Athlete Journal: Zoe Gray
Hi Ski Family! Zoe Gray here to give you another update on our season! We just got back from a month out east where we did lots of racing. We finished the camp out east with the Georgian Peaks and Oslar Bluff NorAm series. Although I didn't put my best foot forward, my teammates did and reached the top 30; scoring some NorAm points. Throughout these races I also met up with my older sister Cassidy, who had a very successful series, walking away with two NorAm wins!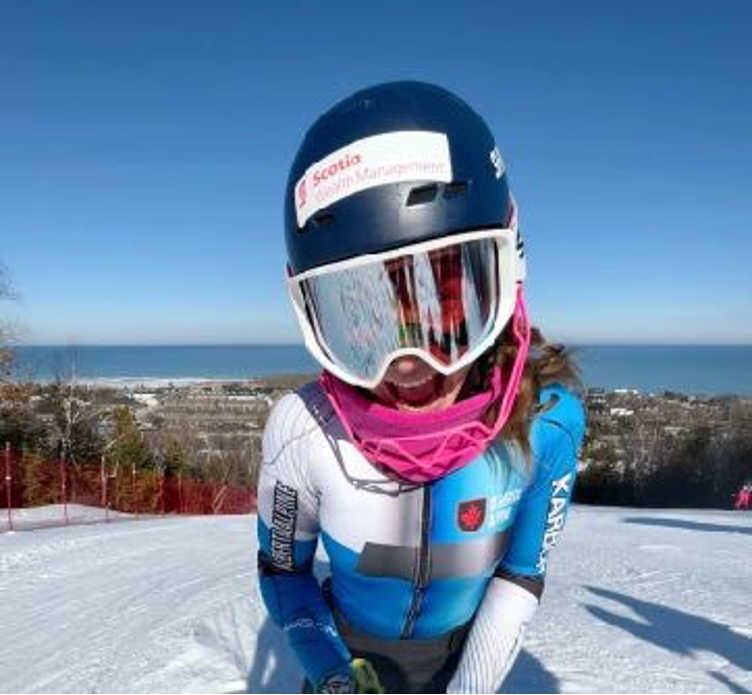 Once we returned home we had a few days off to recover before going into some much needed training. After a long racing block it felt amazing to refresh our skiing and keep building on our goals. We were lucky enough to have some beautiful days in Nakiska, where the whole team saw improvements in their skiing. In addition, we put some hours in at the gym with our amazing trainer Nate Morris, who programmed us lifts as well as beneficial recovery sessions. It is safe to say the hot and cold tubs are not Polly's favourite.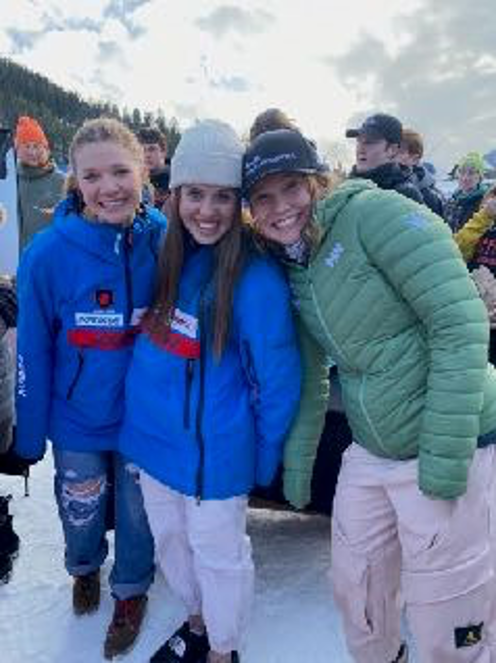 After our successful week of training my teammate Julia and I headed to our home hill Panorama for the Linda Putnam Race! The Linda Putnam is a race that includes ages 6-12 hosted by the Panorama Ski team. This race is very close to my heart as it is a memorial to a very special women who shared her passion of skiing every day, but it was evident when she skied with her kids. The race shows how important the community of skiing is, and how all the parents, coaches, athletes, and volunteers make it possible. My mom was organizing the race, so Julia and I were able to hop in and be on the volunteer side of things for a change. Both of us worked as course crew alongside such amazing volunteers, but also had the opportunity to talk with the little guys racing. We made our way around the start and gave pep talks and high fives to every racer we could, and we got to see first hand how inspired the youth of this sport is. At the medal ceremony we were in the centre of the excitement when we handed out the medals with Cass, there was cheering from every athlete and parent regardless of what jacket the kid was wearing. It was so amazing to be apart of and as the saying goes with the Linda Putnam, SKI FOR LIFE!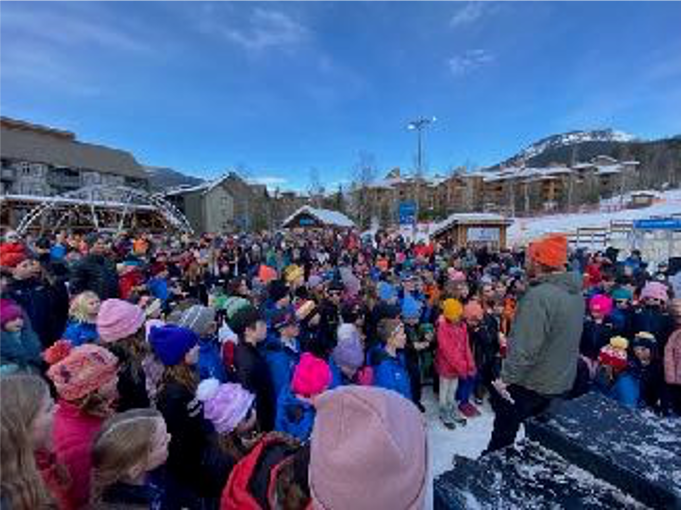 Now, we are at Kimberly for the Senior Nationals racing against the other provinces and National Team athletes. We did a day of training once we arrived, and got the feel of the snow before the series started. Of course, in ski racing the weather changes drastically over night and although the volunteers put in many hours of work to run the race unfortunately the weather conditions had a different idea for today's SG.
So, tomorrow we will be running the SG again and hoping mother nature is on the same page. Then this series will be off and pacing with the GS after and SL to follow. My team and I are excited to see where the rest of this series takes us! I wanted to extend my thanks to all my sponsors who have made this year possible, Scotia Wealth Management, Greywolf Golf Course, Fischer, Shred, Swix, as well as our team sponsors Mission Wealth Advisors, Karbon, GMC Dealers of Alberta, Sporting Life, and of course my number one fans Mum and Dad! Thank you so much for reading, and special reminder from your Linda Putnam crew SKI FOR LIFE 🙂