AST Athlete Journal: Polly Lang
My name is Polly Lang and I am in my third year of FIS but this season is my first season on the Alberta Ski Team! My home club is Nakiska Alpine Ski Association and I have been skiing out of Nakiska for the entirety of my time in racing. It has been exciting this past week and a half getting back to Nakiska to ski on Canadian Snow for the first time this season. The training at Nakiska has been amazing and we have been able to collaborate and train alongside some extremely talented national team athletes from various nations.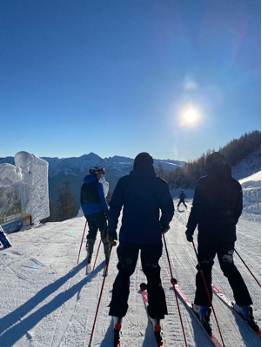 Although we only recently started our Canadian season we have been kept busy all through the Summer and Fall. Between dryland training and 2 European Camps, the whole team has been putting in lots of dedicated hours. In August the team headed out to Saas-Fee, Switzerland where we enjoyed lots of chocolate and cheese! but more importantly some great skiing. Initially, there was a worry about how the conditions would be in Saas-Fee after a warm European summer, but we were all pleasantly surprised with how good the snow was. Despite the long trek to get up the mountain and the difficult altitude the views from the glacier and the awesome snow made for great training. We spent a few days getting back into the groove of things and then got into a solid training routine. The whole team made lots of technical improvements and I enjoyed watching everyone find their footing. Along with great training, Saas-Fee was memorable for some weather/rest day activities. Many gondolas in the Saas valley were explored and lots of glacial lakes were visited. The girls even took an afternoon trip to Zermatt where we enjoyed some delicious gelato whilst admiring the stunning Matterhorn. After 3 weeks of training in Switzerland, I came home with lots of chocolate and no more storage left on my phone from the number of pictures taken! Following Switzerland, we returned back to the gym for an important block of strength training.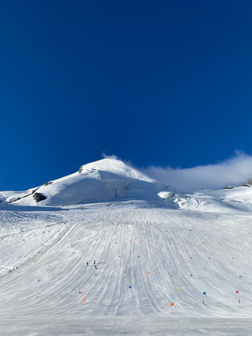 At the beginning of October, we headed back to Europe but this time to Austria and Belgium. The first part of the camp was spent in Hintertux and was primarily focused on GS. We were lucky to have mostly good weather out there. The whole team made lots of improvements and was able to thrive in the competitive yet supportive environment. After finishing the Austrian leg of the camp, the team drove all the way from Austria to Belgium. Arriving at Snow Valley in Belgium was a bit of a shock to the system. Don't be misled by the name, Snow Valley is actually an indoor training facility where we trained on a sheet of pure ice. It took a couple of runs and some very sharp skis but I eventually got the hang of it. It was definitely a mental challenge but I was able to overcome it and get some quality slalom training in. We left Belgium with lots of bruises, a love for Belgian waffles and a much-improved ability to stand on the downhill ski. Since arriving home and getting onto normal snow I can see the benefits of indoor training and lots of improvements in my slalom skiing.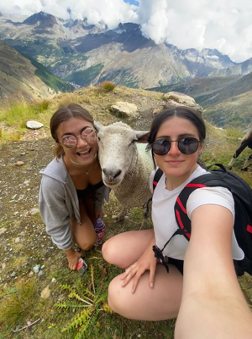 Currently the team is headed to Panorama for a week of training and then the girls will come back to Nakiska and we will kick off our race season at Mt. Norquay. I am super excited about the season so far and what's to come. A big thanks to the team's sponsors: Sporting Life, Karbon, GMC Dealers of Alberta, and Mission Wealth Advisors for making this season possible. As well I would like to thank my family and friends for all their support!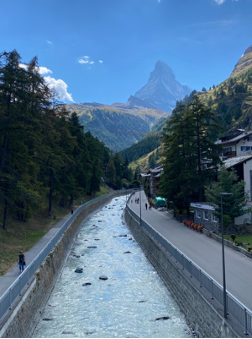 Thanks for the read and I hope everyone is enjoying the fresh snow in the Mountains!