AST Athlete Journal: Polly Lang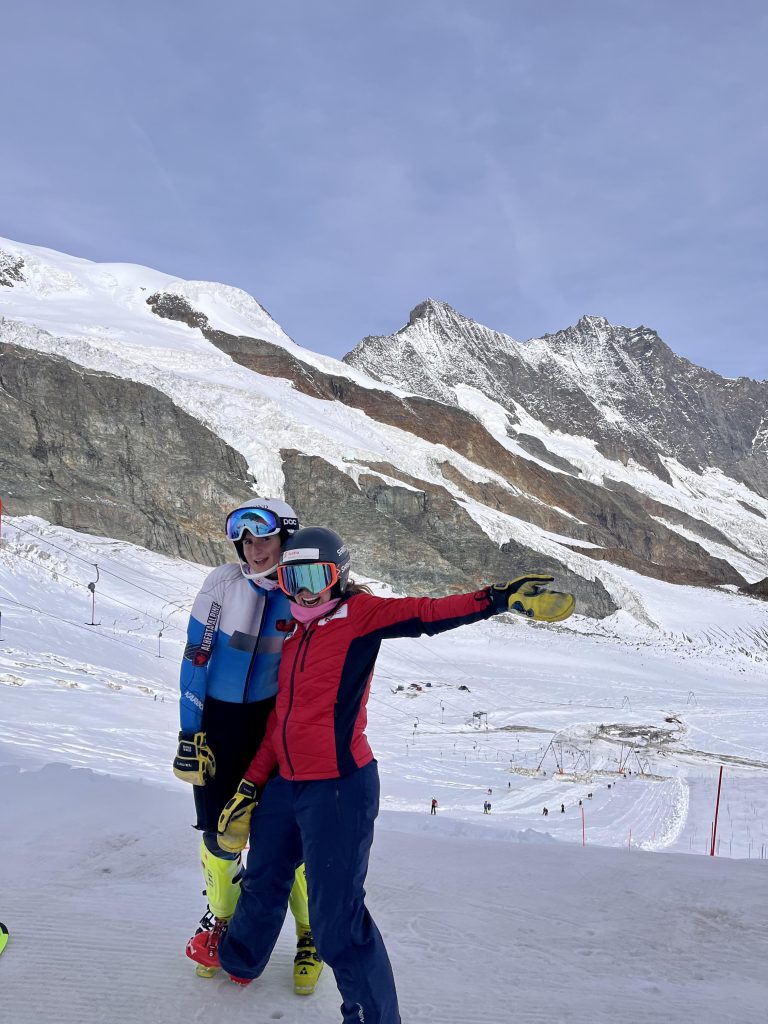 Hello everyone!
As the snow falls in the mountains and the ski hills start to open, I am sure we are all getting very excited for the ski season. While for many people the ski season is just beginning for the AST athletes we have been in preparation since the last one finished! Most of our summer was spent in Calgary at CSI working on our individual fitness. It was great to watch the whole team make massive gains and hit new PRs in the gym. Thanks to Nate, our trainer, we were able to target alpine-specific skills and focus on our individual deficits.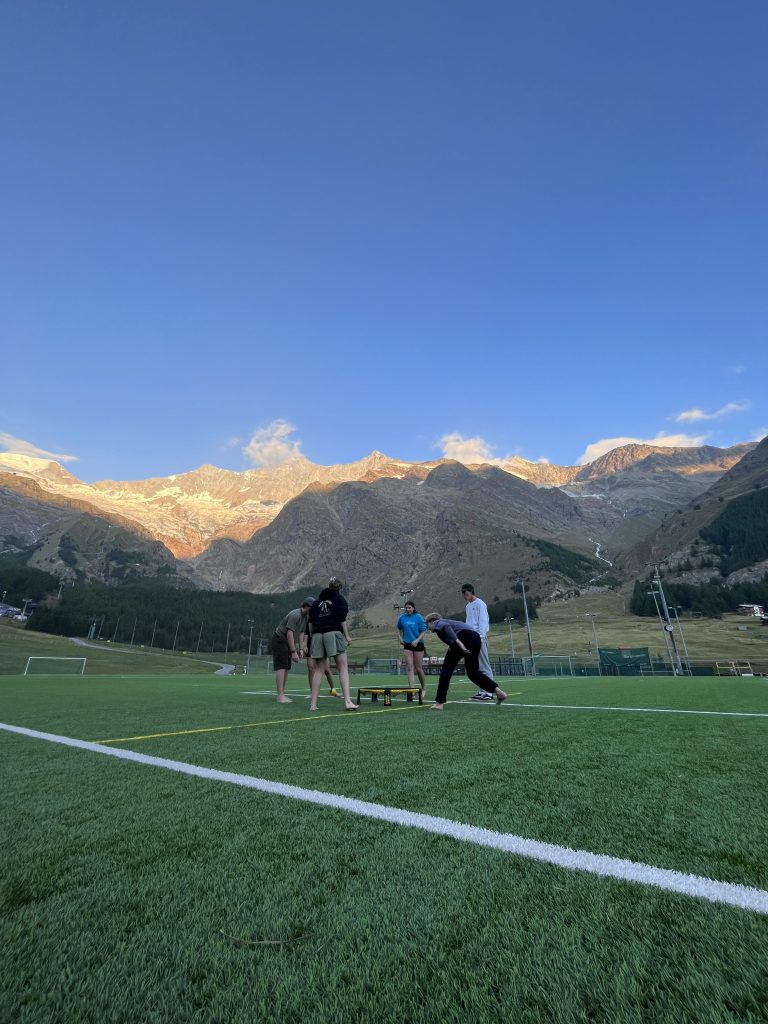 In August we headed back to everyone's favourite place, Saas Fee, Switzerland. The initial conditions were a bit tricky as the temperatures were warm and the snow was soft. We had quite a lot of weather days in a row, and although we really wanted to be skiing we made the most of our off days. We played what some would consider an unreasonable amount of spike ball (spike ball and unreasonable amount don't belong in the same sentence), navigated the extremely expensive Swiss transit system to visit nearby towns and spent a lot of time hiking in the area. When we finally got back on snow we had some of the best glacier training I have ever had. We were all able to put our heads down and get some quality volume in, one day I got 17 runs in the course! We were surrounded by many World Cup athletes from different nations which was very motivating to train beside. It was awesome to see the whole team improve. Heading back to Canada our suitcases were filled with an unreasonable amount of chocolate and we had an eagerness to get back on snow again.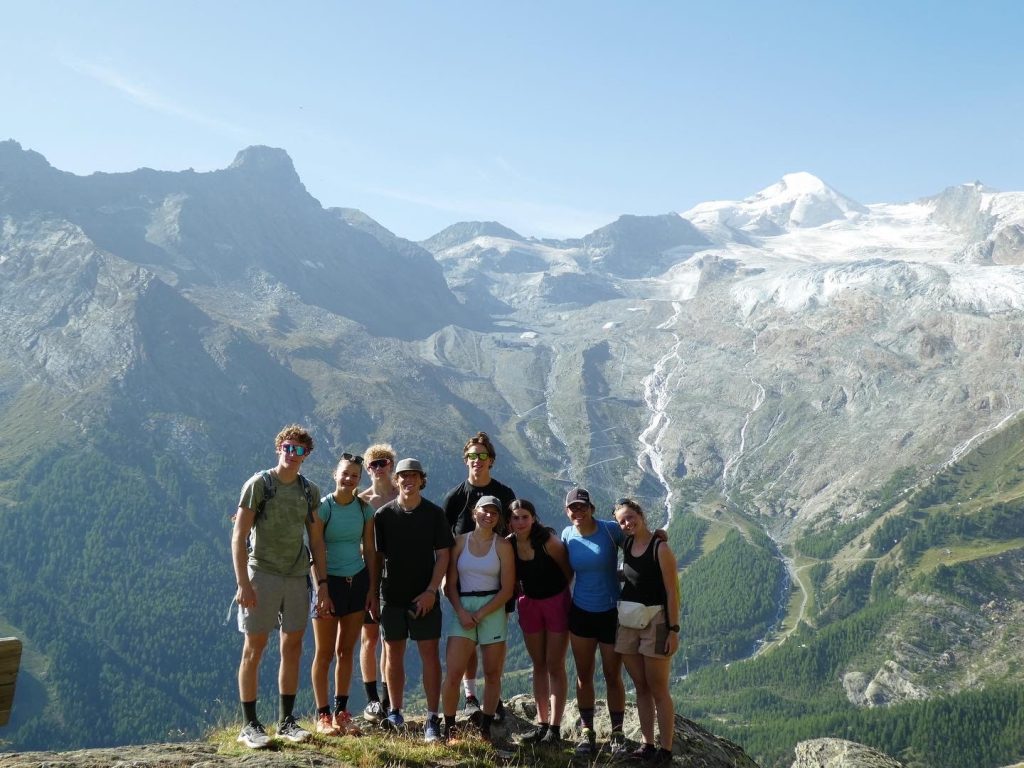 Lucky for us our next camp followed quite closely and before we knew it we were headed off to Europe again for more glacier training. Hintertux was a challenging camp, the snow was scarce and the lanes were a sheet of bumpy ice. A huge shoutout to the coaches for ensuring our skis survived by lapping a 't-bar pair' around for us every run so we didn't have to subject both pairs to all the tedious rocks in the path of the t-bar. Hintertux really challenged our skiing but we all managed to find ways to improve. We got to train with our Canadian National Team and we were also able to watch the Swedish and Italian National women's teams in the courses next to us.
After 2 weeks in Hintertux, we travelled through 4 different countries over a merely 10-hour drive to arrive at the mountainous facility of Snow Valley in Belgium. Despite having learned to ski indoors at age 2 I can't say any natural instinct kicked in on the indoor ice. Belgium proves to be extremely mentally challenging and frustrating for me but it is also really rewarding. When I was able to put some solid runs together I felt really good. However, rest assured the ice will always find ways to humble you. A lot of the improvements made in Belgium show themselves when returning to regular snow so I am super excited to see how my slalom has developed when we get back on home snow this week.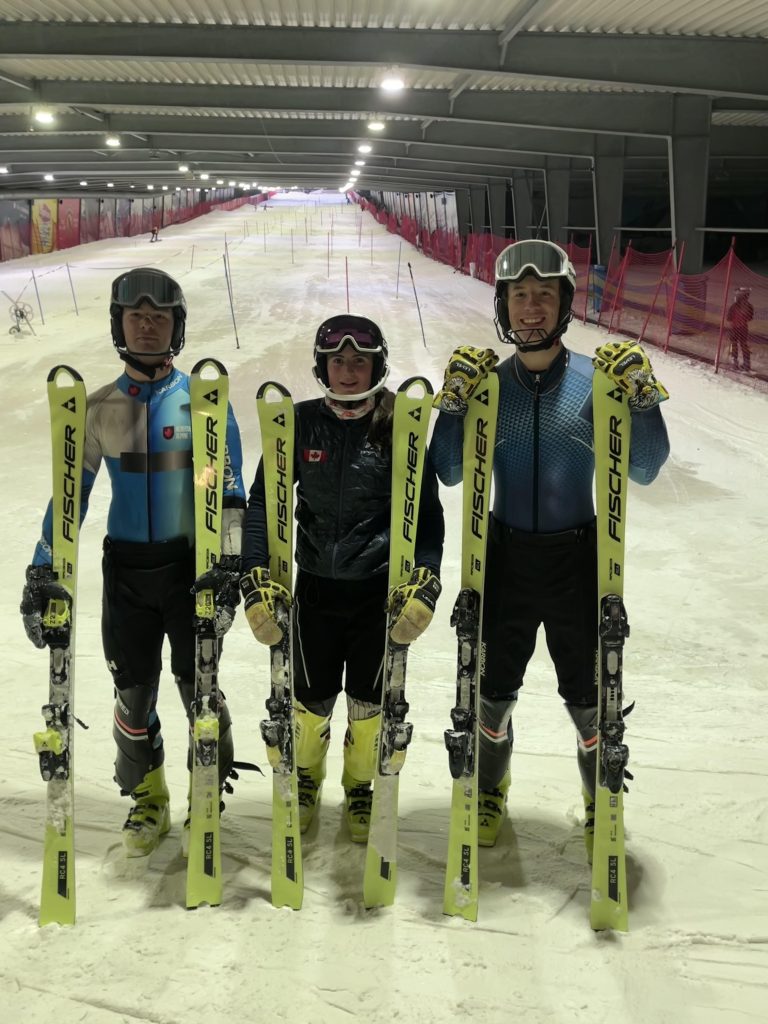 After arriving home from Europe at 9:30 pm only 12 hours later we headed to CSI to take part in the physical fitness combine. I guess running a beep test is one way to beat jetlag! It was good to see athletes from all over the province come together and showcase their physical abilities, I can tell that everyone has put a lot of effort into their fitness over the break.
As my second year on the Alberta Ski Team is underway I would like to say a big thanks to the team's sponsors Sporting Life, Karbon, and GMC Dealers of Alberta, their support is crucial to our season and it couldn't be done without them.
Thank you for reading and I hope to see everyone on the slopes! Polly:)