AST Athlete Journal: Makenna Lebsack
Hello everyone! My name is Makenna Lebsack and this is my first ever athlete journal. I am currently a rookie on the Alberta Women's Ski Team but have been ski racing since I was five years old. I am presently writing to you guys from Panorama as we race our 24th (and last) race up here before coming home for one final series at Nakiska!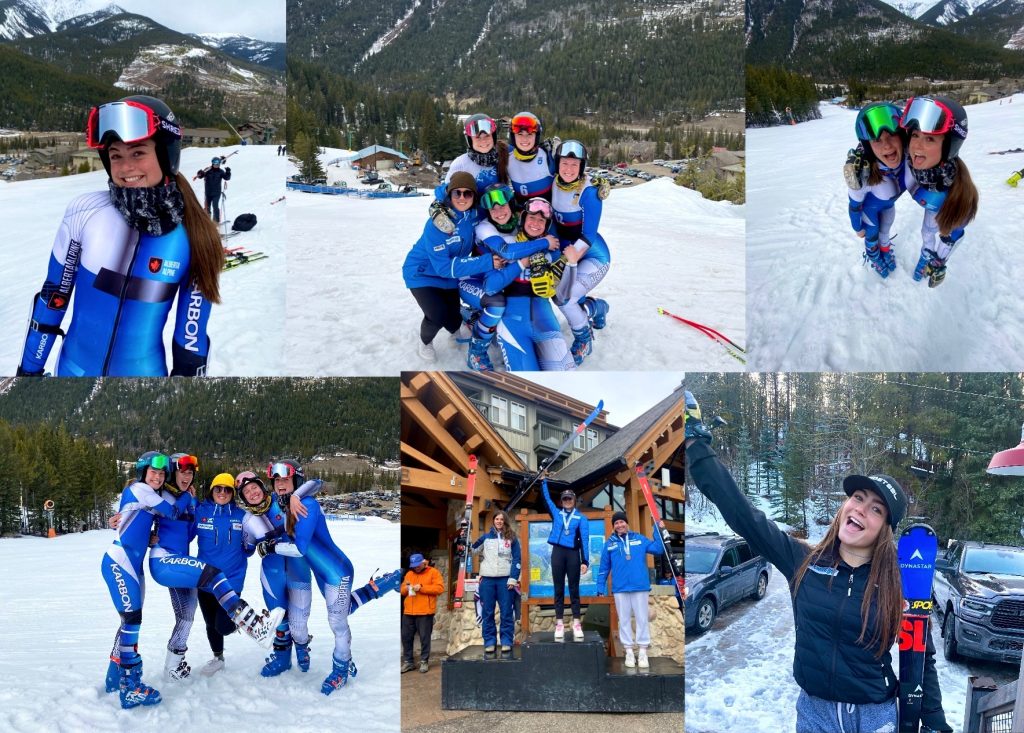 This year was a vast change of pace for me as I went from doing 16 race starts in two years to 15 starts in just one month. Although it took some time to shake off the nerves and get back into the race mindset, it was so amazing to be able to see everyone come together once again and feel that adrenaline every ski racer knows. For the first time in thirteen years, I got to experience racing outside of Canada and I can say my favorite venue was when Avery, Tora, Jim and I ventured to Montana for some NCAA races. It was so fun to see everyone cover themselves in their school colors, carry flags everywhere and of course cheer extremely loud to support their teammates. You could really feel the sense of community which brought back so many happy memories and made me feel so grateful we were all able to race again.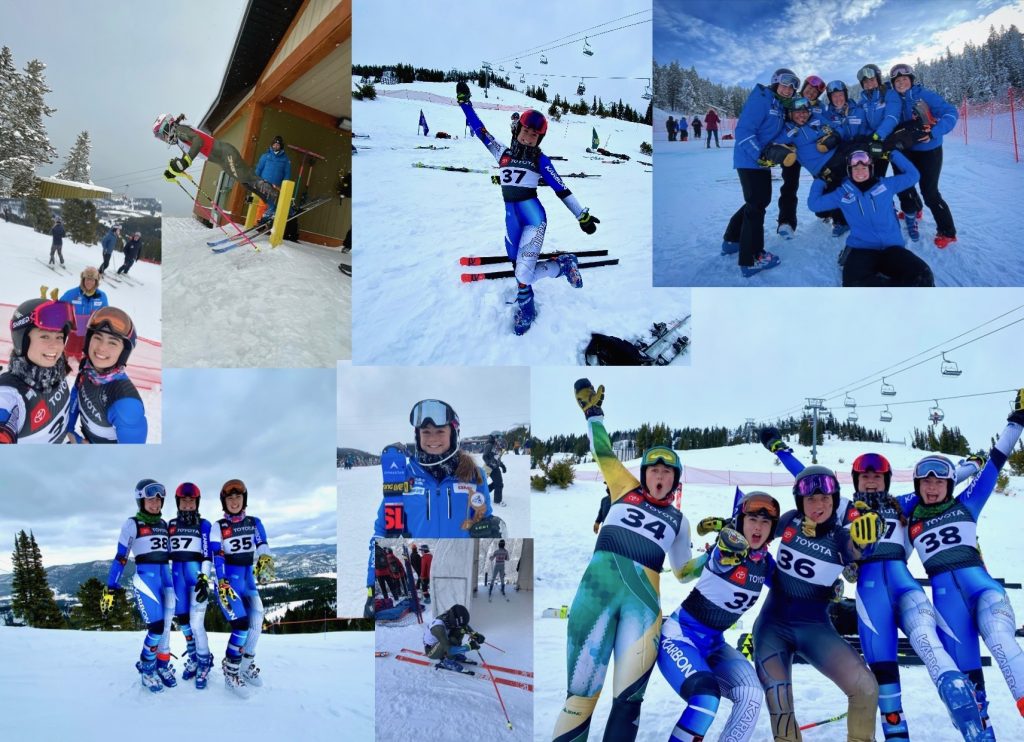 Unfortunately, at the end of January, I took a very hard crash racing GS at Panorama and injured my back and tailbone. Even with endless physio, massages and hot/cold baths, the healing process took longer than I thought and I ended up missing 2 big Norams that I had been preparing all year for. I was feeling very confident in my skiing before getting hurt so making the decision to not race and fully let my back heal was very hard and heartbreaking. On the upside, I got to get back into the gym with our phenomenal trainer to rehab and get strong for the rest of the season!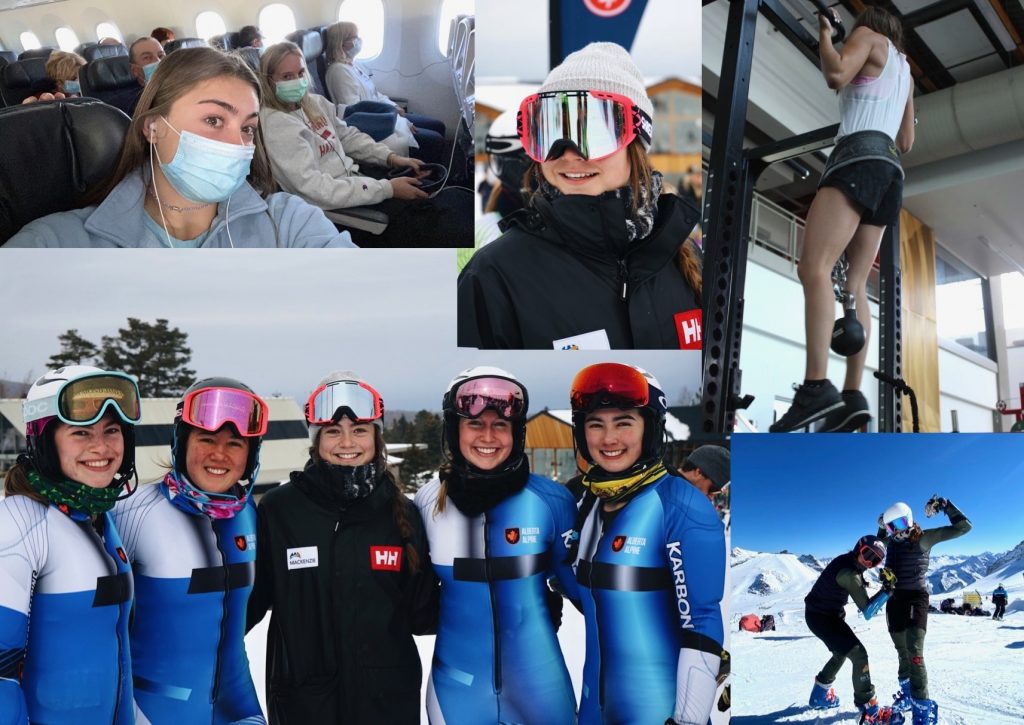 Fortunately, after missing numerous races this year due to injury or sickness, I am feeling good and have been able to turn my season around in the last month or so. My redemption came this week at Panorama and I am leaving with two personal best scores in SL and GS. Before Panorama I was in the US with Katie and Cydnie and we got the opportunity to do some FIS GS races in Vermont and New Hampshire on our way to the Noram Finals. Although I can say unhappily that we experienced ALOT of rain, Vermont is filled with very cute, unique ski towns and hills. Even with some soft and slushy conditions, the young baddies still managed to lay down some good scores and walk away with some hardware (giant metal plates to be exact!). Hopefully, the upward trend for me will continue this week; stay tuned!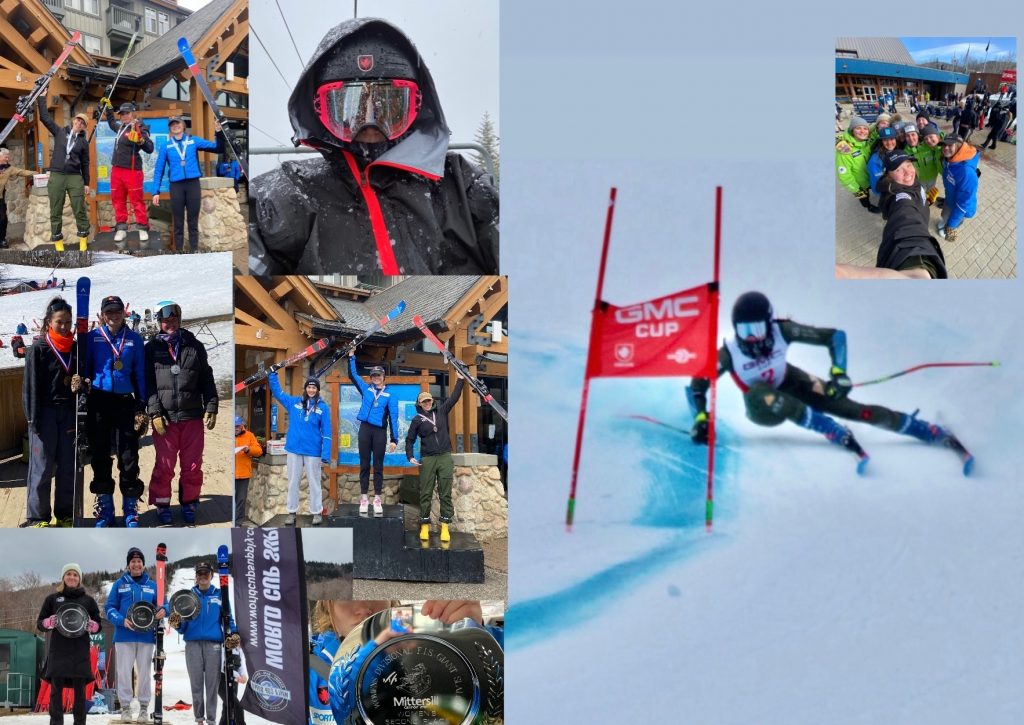 This year, whilst it had its challenges, has been filled with tons of excitement and fun and I am very sad to see it ending so soon. I wanted to thank everyone for reading and supporting our journeys in ski racing which wouldn't be made possible without our sponsors Sporting life, World Cup Supply, Raymond James, Karbon, Alberta Alpine and BioSteel. I would also like to thank Dynastar/Lange, and Shred for the sick set-up this year!