AST Athlete Journal: Makenna Lebsack
Hello Everyone!
I am currently writing to you all from the Whistler Athletes' Centre, in beautiful British Columbia. This is my third and final Athlete Journal of the season so I am going to go back and recap the last couple of months.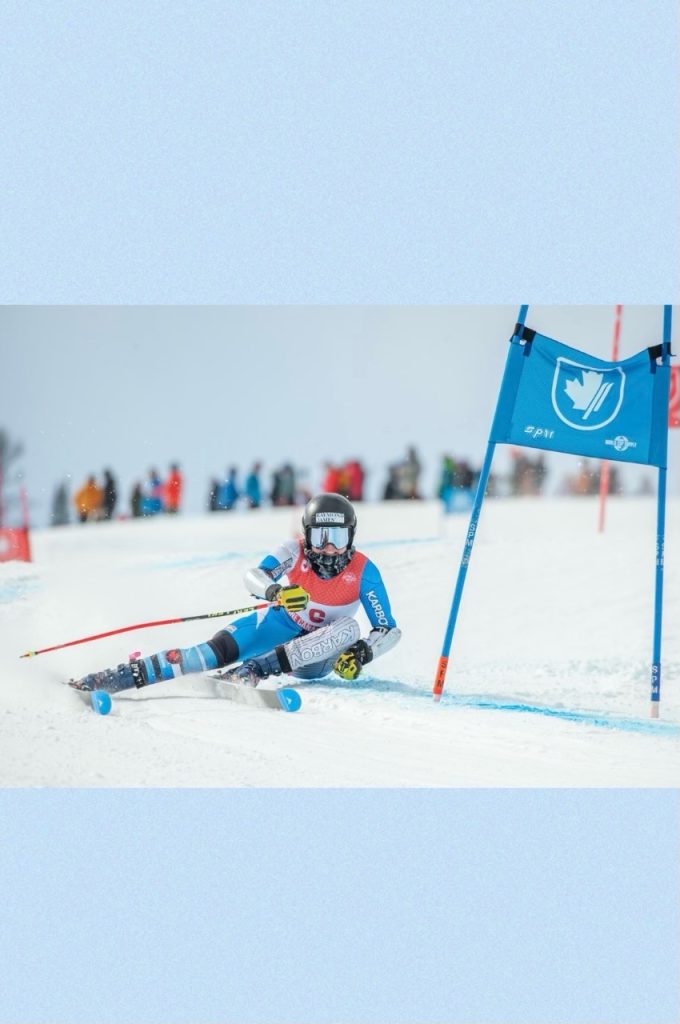 In February my team and I flew down to Collingwood ON to embark on a four-week journey which consisted of 6 FIS races and 8 NorAm Cups within Ontario, Quebec, and Vermont, USA. We started at Georgian Peaks for two GS races and although I, unfortunately, got the stomach flu and was unable to race, my teammates Polly, Julia, and Zoe placed in the top 15 on both days! We then moved to another hill near Collingwood called Devils Glen where we skied on one of the iciest surfaces I have ever raced on. I managed to get a bronze medal in the overall and Polly a bronze for U19. We then packed up our gear and drove 8 hours to Quebec to race 2 FIS races at Mont Gareau and Mont La Reserve. I was not able to find the finish line in the GS race but in the SL the Alberta Team walked away with a silver medal (Polly) and bronze medal (me) along with both Polly and Zoe scoring their best points of the season!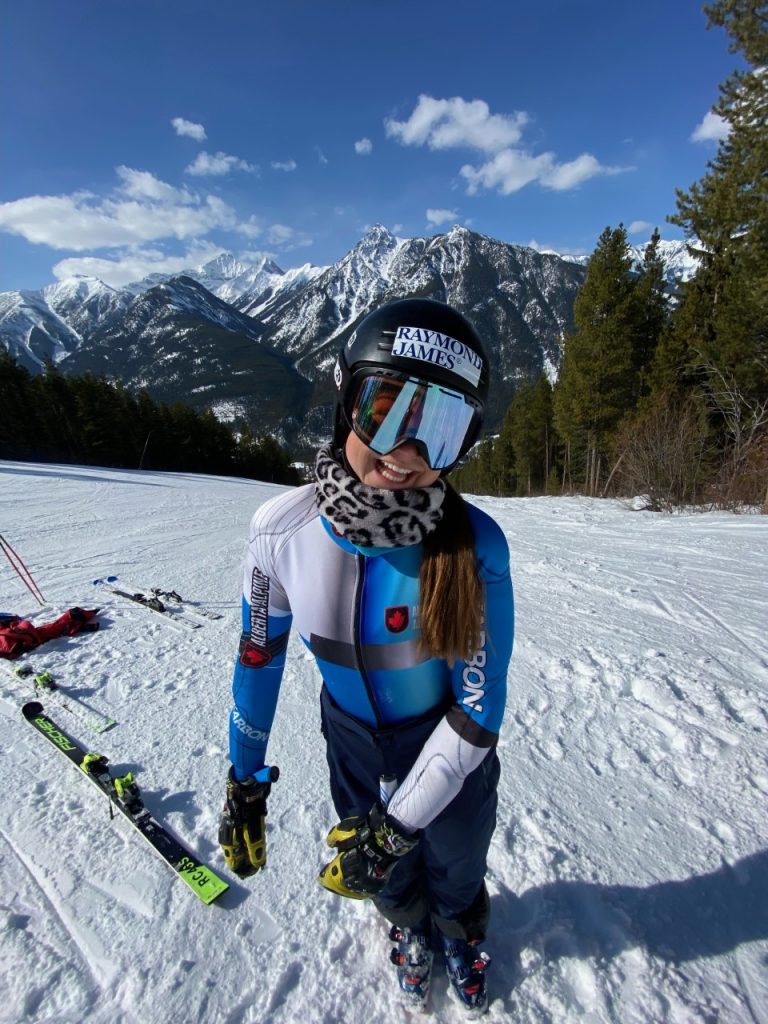 After our last race day, we drove 4 hours to small-town Chelsea, QC, and got our skis ready to race our first Noram of the trip. The SL was held at Camp Fortune which is now one of my favorite SL venues. After the first run, I was 15th which was my best place this year but unfortunately, I made a mistake in the second run and moved back a few places. That being said, Polly and I both finished in the top 30 and scored some Noram points. The next day was held at Mont Ste-Marie where I scored my first GS Noram points. After a quick celebratory lodge poutine, we got back into the truck and drove 6 hours back to Collingwood. There we raced 4 Norams between Georgian Peaks and Osler Bluff. By this point, we were definitely feeling pretty exhausted but we all pushed through and finished strong. Although I struggled to put 2 solid runs together, I finished top 30 in each race and managed to collect some Noram points. I ended the trip off strong in Stratton, Vermont, where I got my first top 15s in both GS Noram Cups there.
As soon as I got back from Stratton there were a couple of training days at Nakiska before heading to Kimberly for Canadian Nationals. Unfortunately, two of the tech races got canceled due to weather and inconsistent snow but I wanted to take a moment to thank all the volunteers and coaches who still went up and spent so much time trying to make the races happen. Luckily, the sun eventually came out and we had two beautiful days of tech racing in the end. I took 5th place in the GS while my teammate Zoe came 10th and Julia placed 15th. I sadly did not finish the SL but the rest of the AST girls all ended in the top 20!
From Kimberly, our team was able to spend a few days training at Panorama before coming up to Whistler to prepare for our last Norams of the season; crazy to think we are almost done!
Before signing off, I wanted to again, thank my parents, all the volunteers, and sponsors that make the ski season happen: Sporting life, Karbon, GMC Dealers of Alberta, and Mission Wealth Advisors. I would also like to thank my personal sponsors Dynastar/Lange, and Shred for the sick set-up this year!