AST Athlete Journal: Makenna Lebsack
Hello Everyone!
Welcome to my second athlete journal this ski season. My name is Makenna Lebsack and for those of you who are new, this is my second year on the Alberta Ski Team. I am currently writing to you from the Canada-USA border as Coach Sean, Polly and I embark on our 8-hour road trip from Kimberly to Bozeman, Montana for some NCAA GS races.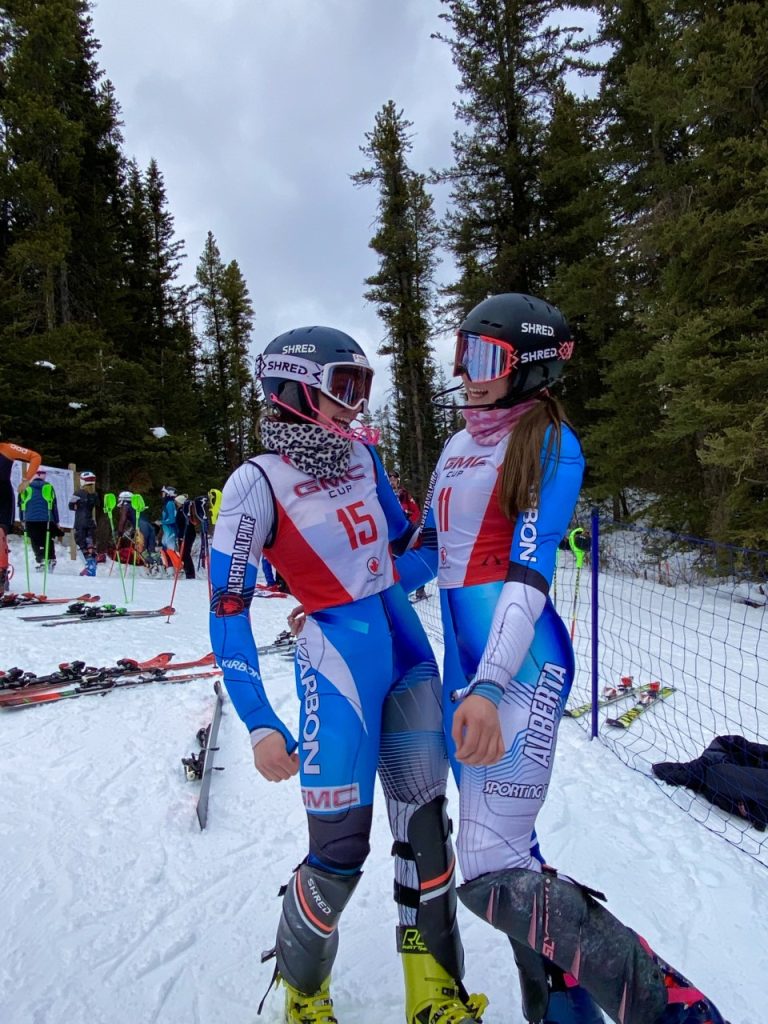 Going back a few weeks, I wanted to recap the last couple of races the Alberta Team has been to. After a well-needed Christmas break filled with a lot of turkey dinners and family time, the team flew out to Jamaica for some NorAms and FIS races. I know some of you must be confused and/or jealous when you read Jamaica, but what I should mention is I am talking about Jamaica, Vermont, which is a small town with not even a grocery store let alone sandy beaches…Our first day of training at the ski hill Okemo was definitely an experience, we trained the bumpiest course I have ever skied. The weather was also so warm that even a bear came out of hibernation and decided to wander onto our ski run. After some challenging but beneficial training, we headed to Stratton for two SL and two GS NorAms. With all the rain and warm weather, the conditions were very tough so starting 49th in the SL was a fight to finish. I managed to get into the top 30 and had a much better course for the second run. I moved from 49th to 19th place (coming 15th in the second run) earning my first-ever SL NorAm points. In all of my 14 years of ski racing, I have never seen such a lack of snow on a hill ski in January, and unfortunately, both of the GS races were canceled. We had to end our trip early as the rest of the FIS races we had planned were also canceled to preserve the snowpack. We were very disappointed but at least we got to stop at Target on the way to the airport with so much extra time on our hands!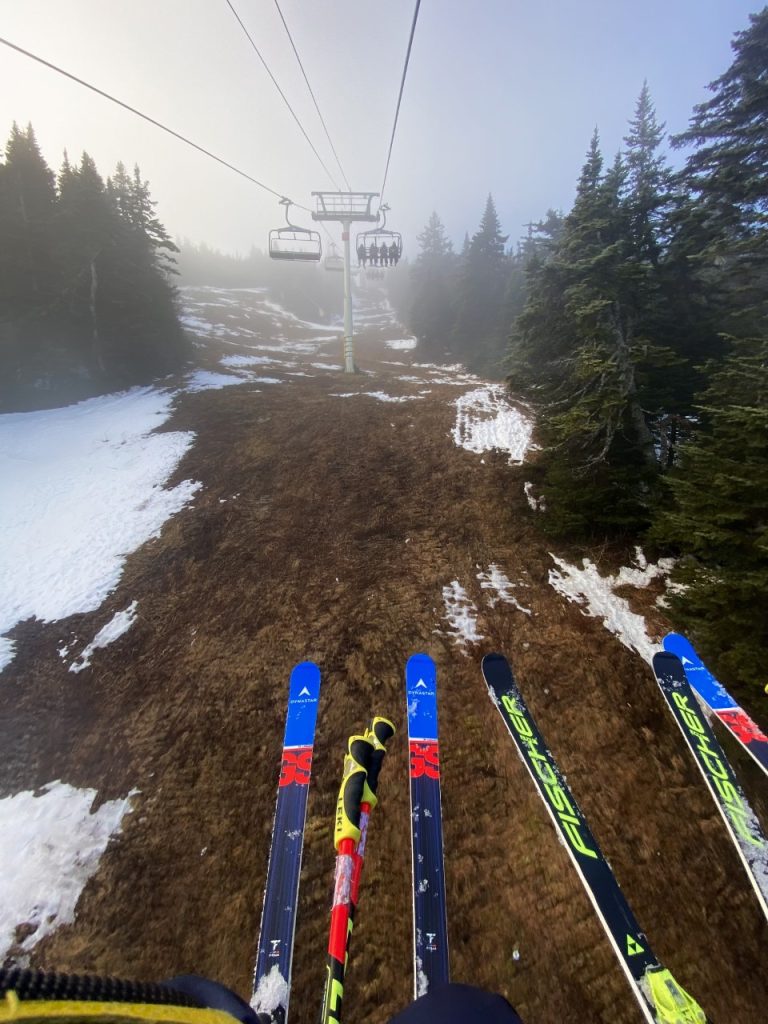 Upon getting home we had a couple of training days to prepare for the GMC Cup at Mount Norquay. It felt so good to get back onto Alberta snow and out of the rain. Over four days of racing, our women's team walked away with eight overall medals and nine U19 medals. As some people in the ski community know, I have been rehabbing a fracture in my spine since July and missed the first Norquay race as I was not allowed to train gates yet. I was very happy to be able to get into the start gate this time and finish with two victories and one silver medal.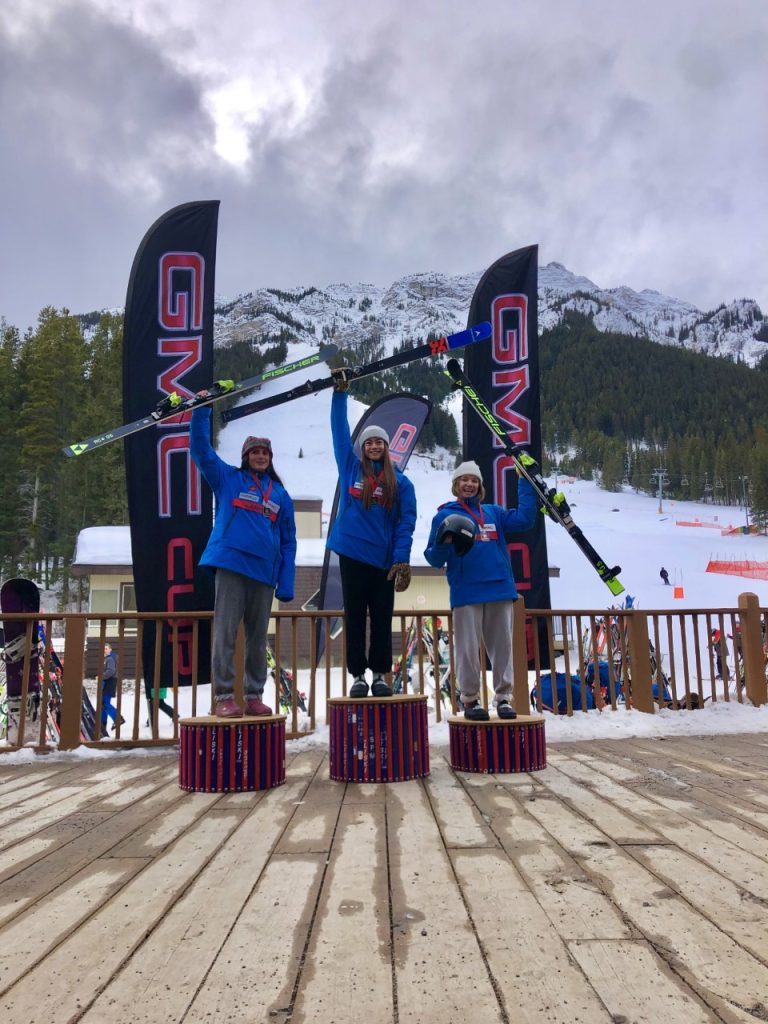 Following all that racing, it was awesome to be able to spend a few days at home and have a short training block at Nakiska and COP. It was a great chance to slow down and just work on technique. After our last training day at Nakiska last Thursday, Polly and I drove up to Kimberly to meet the rest of the speed crew for the night SL. This was my first ever night race! This race has been canceled for the last three years due to either weather or COVID. There was a lot of unexpected snow but all the organizers, volunteers and coaches worked hard shoveling the track to make sure the race was a go. I ended up coming down in second place and then got to watch all the boys shred their second run. Now it's time to put away the SL skis and get ready for some GS!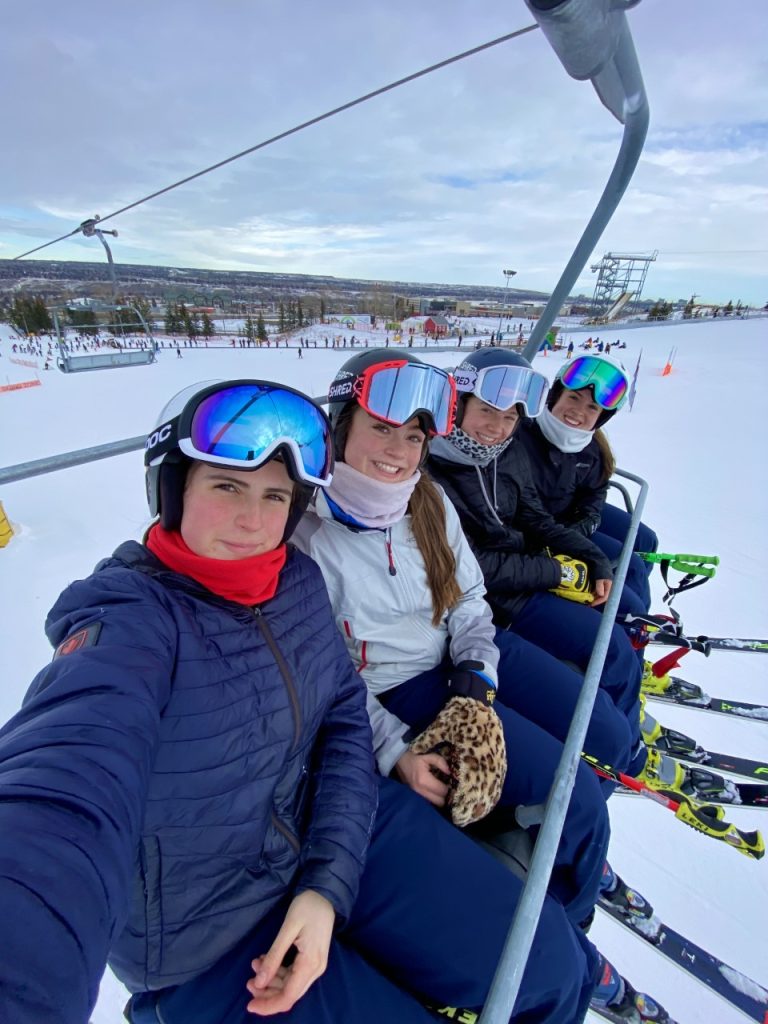 I wanted to graciously thank my parents, all the volunteers, coaches, and sponsors: Sporting life, Karbon, GMC Dealers of Alberta, and Mission Wealth Advisors for making this race year possible. I would also like to thank my personal sponsors Dynastar/Lange, and Shred for the sick set-up this year!
Thank you for reading and I hope to see you on the hills!