AST Athlete Journal: Kiki Alexander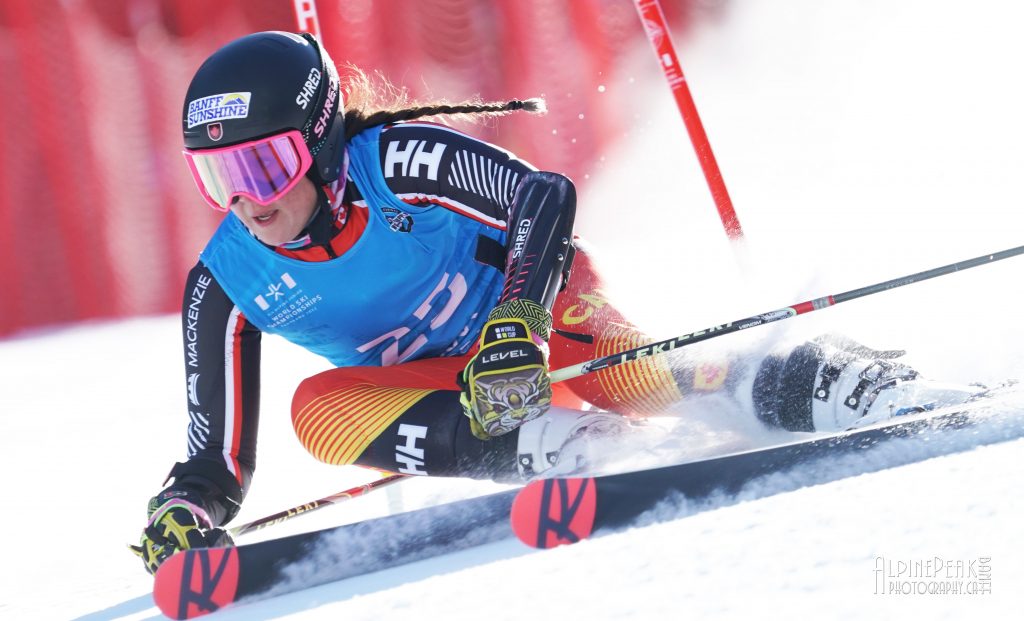 Hello everyone,
Kiki here, writing my very last Alberta Ski Team athlete journal. This year was my third and final season on the Alberta Ski Team. By the time this is posted I will be starting my first camp for the 2022-2023 season at my personal favorite resort, Sunshine! For now, I am at home enjoying some down time before the real work begins on snow and in the gym. For this journal, I want to embrace some of the emotion this year has brought and share some of the highlights that made this year so incredible. So, here is a quick video that sums up my season!
I want to personally thank Gavin and Jim. I credit these two incredible coaches as they are the biggest reason for my success in this sport. They have both helped me through so much diversity and have shown so much support. They helped me find the confidence I needed to be able to accomplish everything that I did this season. Thank you two for always being in my corner and my biggest supporters!
Another big thanks to Kendra Scurfield and Banff Sunshine Village! Having my home mountain as my head sponsor this season was such an honor and I love representing home when I am away. Thanks to other sponsors that have shown lots of support this season, to Sporting Life, GMC, Raymond James, Karbon, Tangiers Mountain Construction, Team Versa and BioSteel. Last but not least to my family, teammates and the community! Thank you, none of this would be possible without you all!
For now, enjoy this video that recapped my season! I'm proud of this team and I can't wait for what is next!