AST Athlete Journal: Kaite Fynn
Hi, I am Kaite Fynn and am 18 years old. This is my first year on the Alberta Women's Ski Team and I am a Canmore local. I competed for Burke Mountain Academy in Vermont, USA for my first two years of FIS while still in high school, prior to coming back home.
I recently returned from a trip over to Europe with Kiki, Cyd, and Gavin. Our first stop was in Meiringen, Switzerland where we got a couple of days of training before all starting in our debut Europa Cup. It was definitely a much different crowd than us Albertans are used to, with a field full of top-tier skiers from across the world. We then moved onto Italy for some National Championship races and high-quality training in Pozza di Fassa. Here we definitely had some of the best views of the Dolomites and personally, I'd say it was the most breathtaking place I've been so far in Europe. After eating more pizza, pasta, and gelato than we thought possible in such a short time we hit the road, headed for Zel Am See, Austria for our final Europa Cup races. Unfortunately, we got almost two feet of snow on the second day in Zel Am See and were unable to race but this meant we were able to take our time driving and make it safely to our next destination.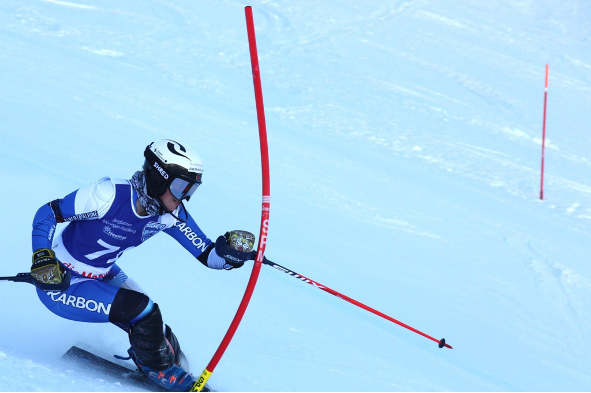 With how the timing worked out the group of us were able to go to Venice, Italy to sightsee, something that we don't normally get to do, because of how busy we are racing and training. I've been to Europe several times and have never really seen anything besides the hill, the hotel, and the views from the top of the chairlift so this was an exciting change for all of us.
On our way back from Europe we landed in Toronto and met up with the rest of the Women's team and drove to Collinwood for a NorAm tech series (2GS, 2SL). The team had some great results, and I definitely laid down some decent turns but had a hard time putting two runs together. From there we drove a quick 8hrs to Whiteface, New York for another NorAm series (2SG, 2AC, 1GS, 1SL). Unfortunately, it was very cold and I took a hard crash in the first SG race. But I have to say it was quite a masterpiece, lots of spinning and ballerina moves were accomplished that day and to my surprise, very minimal injuries were sustained. Thankfully I was able to race GS the next day and scored my first NorAm Cup GS points. We then headed home for some much-needed rest after a long five weeks on the road.

Now, the team is currently in Panorama for World Junior Championships. Kiki is competing and ready to kick butt, and the rest of the women's team is here forerunning. This is a great opportunity as we are able to watch some of the next generation of World Cup skiers, and get some valuable race scenario training in the books before our upcoming races at Castle Mtn. and Canadian National Champs in Collingwood, Ontario.
Bringing my little recap to an end I'd just like to thank all of our sponsors; Karbon Sport, Sporting Life, GMC, and Raymond James! Along with my amazing coaches, Jim and Gavin, who have helped me make huge improvements in my skiing throughout the season so far and gotten me ready for the final push through the last races of the season. Thank You!!