AST Athlete Journal: Julia Buehrer
Hello everyone! It's Julia Buehrer again checking in from Collingwood, Ontario. I hope everyone is having an awesome season! It's been a busy month for us over here so lots to update you on! My month started in Kimberley where the men's team, Zoe and I had a super productive speed camp. We overcame fears, and became comfortable with the speed and terrain as we prepared for the races. The speed races definitely came with some challenges as we were met with a significant amount of snow, but the coaches and volunteers worked tirelessly to put on an awesome race. Our team had some great results and we are looking forward to being back on that track for Nationals in a few weeks!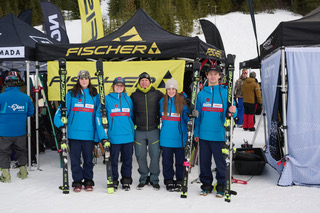 After Kimberly we all headed home for a couple days of training before our race in Nakiska where we all found some success and shaved down our point profiles. I'm super stoked for Zoe who had an especially successful super-g series in Nakiska as she found the top of the podium both days.
We then flew to Toronto and embarked on our first of many long car rides of the trip. We first drove to Wasaga Beach where we trained and raced some GS and slalom FIS races. The rookies had some of our best scores of the season so we packed up and drove 8 hours to race at Ski La Réserve and Ski Garceau. I struggled to find the finish line in these two races however my team had major success as Polly came second with both her and Zoe gaining considerable scores.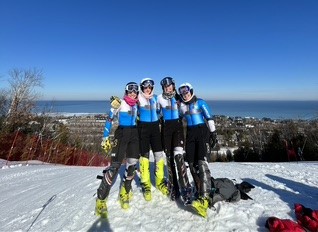 Following these races we packed up and drove 3 hours to Chelsea where we raced two Norams. We raced against a deep field filled with many world cup athletes along with our fellow provincial team athletes whom we have been working closely with this season. We have four more Noram starts here until we head home for a couple days of much needed rest and training before we head back to Kimberly for Nationals. We have lots of racing left and I am stoked to see where the rest of the season takes us!
Another huge thank you to my supportive community, Scotia Wealth Management and personal sponsors for making this season a reality for me and Fischer for the set up!. As well as our team sponsors Sporting Life, Karbon, GMC Dealers of Alberta, and Mission Wealth Advisors.
Thanks for tuning in!