AST Athlete Journal: Jesse Kertesz-Knight
Hello Everyone!
Although nearing the end, we still have a lot of skiing and racing left before the season wraps up. I am writing today from Panorama, as we head into the annual Spring FIS Series.The boys are all skiing super well and we are really looking forward to some good snow and fast competition. We have five days of racing out here, and we are really hoping to put down some good turns and score some points!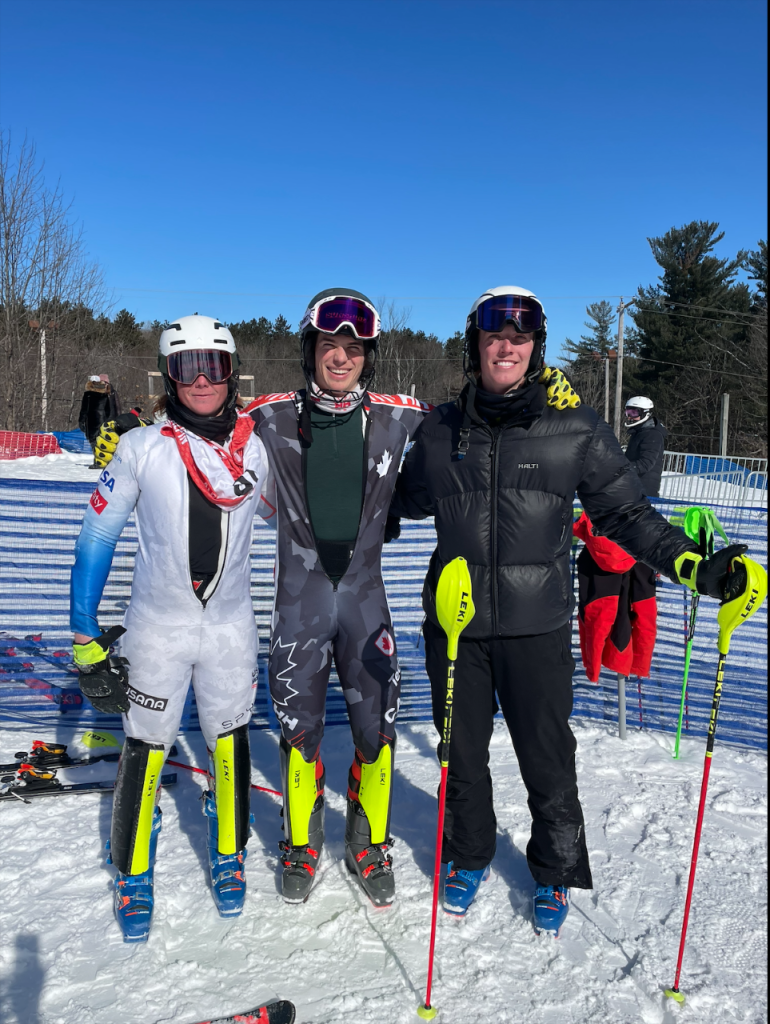 I think now is a good time for a little update on the season, as it has been a while since I last wrote.
After my trip to Austria for World Juniors, I spent some time with my home club BAR for some well needed days of feel good training in the sun. From there we headed out east for a long block of racing which began with some FIS races in Ontario and Quebec, followed by the Eastern Nor- Am races. At the Camp Fortune Nor Am slalom, I had my best finish to date, placing 5th! This kick started my confidence, and I had another sweet score at the Tremblant slalom. Coach Pete was a legend for the boys, driving through snowstorms and being a great coach for our young crew, as we battled through the extremely tough Nor- Am competition and bad weather, prior to heading to the Canadian Champs in Kimberly. The venue at Kimberly was spectacular and although the series was shortened due to 30cm of fresh powder (which kept the parents happy,) the remaining races were held under blue skies, and spring conditions which was amazing!
The Nor Am finals were recently held in Whistler, and the boys really lit it up! Gered had his best speed results of the season, Caleb and Nathan had some unreal runs, and I wrapped up the NOR AM season with a top 15 and a 16th place in the Slalom Overall Standings!!
The Overall GMC Alberta Cup Winners will be decided mid- April at the Nakiska Series, and our race season will finally come to a close in late April, with a couple of FIS races at Sun Peaks.
Although it's bittersweet to end the season, I'm looking forward to hitting the gym, starting training for next year, and of course I am excited to get back on the golf course!
I can't wait to see all of you at the Quest for Gold Golf tournament on May 29th in Canmore
 A million thanks to all of our coaches, sponsors and parents, most notably; Karbon, GMC Dealers of Alberta, Sporting Life, and Mission Wealth Advisors. 
Have a great day and see you on the slopes!
Jesse