AST Athlete Journal: Eva Vogel
Hello Everybody!!
My name is Eva Vogel and I am a new member to the Alberta Ski Team this year! This year will be my third year racing FIS and I am beyond honoured and excited to represent Alberta on the North American circuit! I completed my first two years of FIS with the Nakiska Alpine Ski Association. It is a well known fact that Nakiska provides an amazing environment for us ski racers to train! With the perfect combination of pitch and terrain I really enjoyed having Nakiska as my home base for the last two years!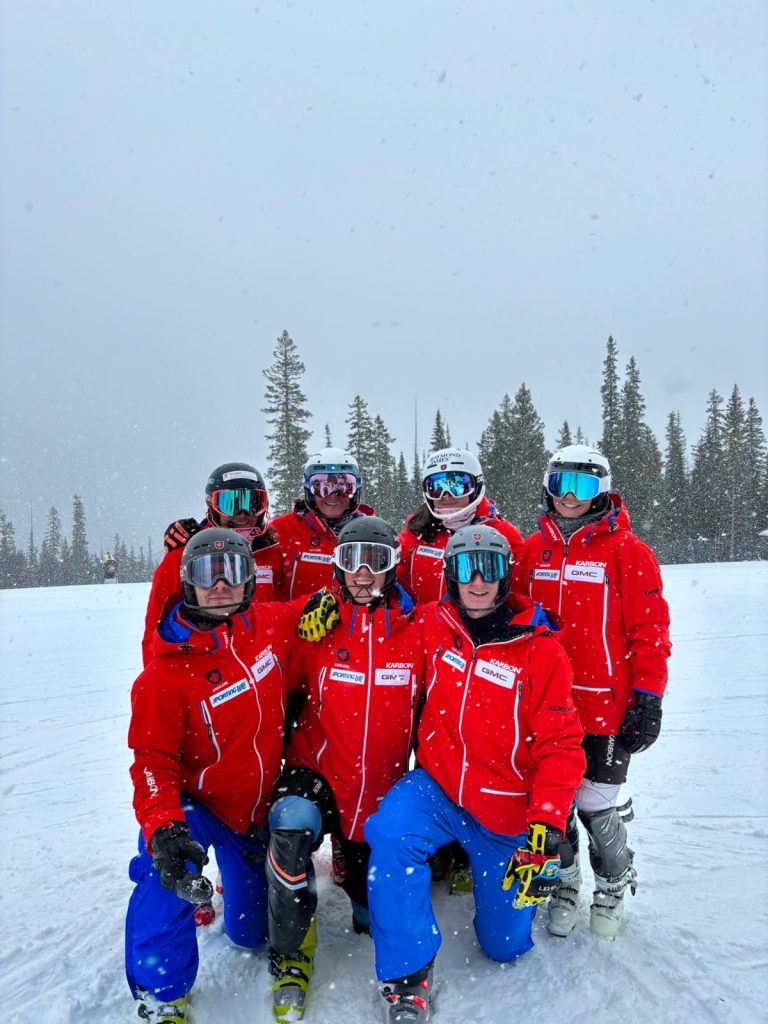 After a long summer of working hard in the gym, I was so excited to get back on snow and reunite with the team in europe! The team atmosphere is so amazing and I am very fortunate to be surrounded by a group of hard working, like minded, and inspiring athletes! I was also very appreciative of the hard work and effort put forth by our coaches to optimise our training experience with the challenging conditions on the glaciers! They were always fixing and slipping the course, taking video of our runs, and lapping our skis so they didn't get damaged. After two glacier camps and indoor training in Belgium, the team is finally back on home snow in Alberta! The conditions at Nakiska this past week did not disappoint! The team has really been able to see the gains that were made while training in the less than optimal conditions in Europe as we return to familiar snow at home!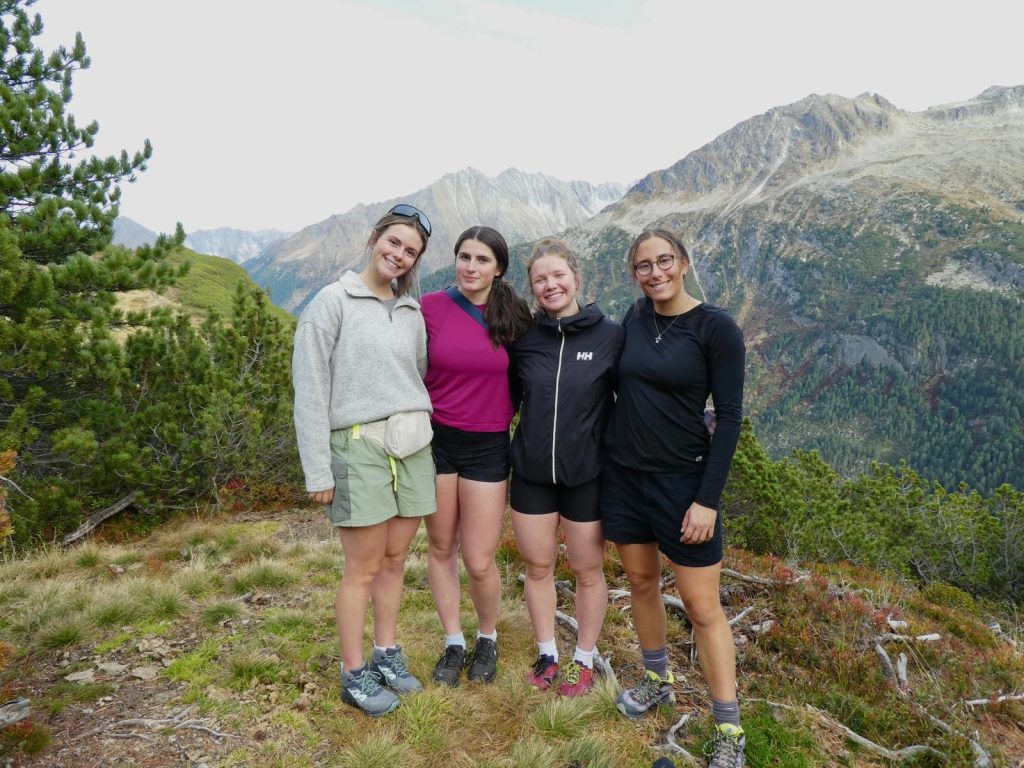 We have been on an early morning load everyday which provides us with optimal conditions for on hill training and then time for off hill training in the gym! Our athletic trainer, Nate, from CSI has provided us with a maintenance program that we follow while on hill, so that our summer physical fitness gains are maintained throughout the season!
On November 9, 2023, Alberta Alpine hosted the Highest Peak Gala, the major fundraising event for our team. It was a total success and was completely sold out! This year the event was held at the spectacular Fairmont Palliser in Calgary. The evening held many special moments for me including the introduction of the members of our team and fellow teammates on the Development Team. We unveiled our new amazing team uniforms from Karbon and I can assure you that we will be a stand out on the hills this year! We were honoured to witness the newest members be inducted into the Canadian Rockies Ski Racing Hall of Fame including Jim Davis, Dan Gallaugher, Lisa Thomson and Blais O'Brien. As well, the Carry Mullen "Character" awards were presented to 6 athletes who display the qualities of a true champion in their ski racing pursuits: courage, commitment, confidence and camaraderie. Meeting some of these award winners highlighted the significance of my ability to inspire the younger ski generation! However, I too, felt so inspired to be surrounded by others who came together to show their support and love for the sport! These included retired and present national and provincial ski team members, amazing volunteers, and of course the family members who have sacrificed so much for their kids to be ski racers! There were many successful fundraising efforts throughout the night showcasing the generosity of our community. These included the gorgeous diamond ski necklace, 50/50, chocolate and wine raffles, balloon prizes, silent and live auctions. The Highest Peak Gala was an amazing night of celebration, support and community! And isn't this what sport should be about?! I also wanted to give recognition and appreciation to the volunteers, parents and Alberta Alpine staff for making this event a success. As well, on behalf of Alberta Alpine, my teammates and myself, a sincere thank you to everyone who attended and supported the Highest Peak Gala! We felt the love!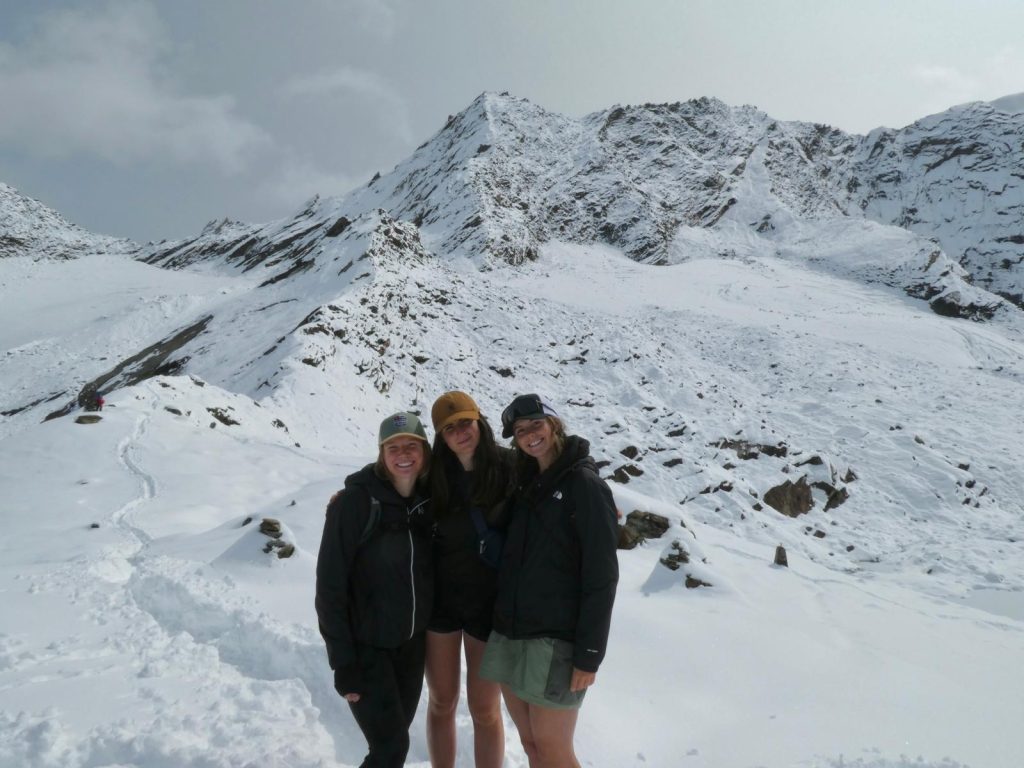 Next weekend the team will head off to Pano for our last big training block in preparation for our first races of the season! And speaking of races, I want to finish off by thanking our team sponsors Sporting Life, Karbon, GMC Dealers of Alberta, who make it possible for us to do what we love!
Go Team Alberta Go! See you on the slopes!
– Eva Vogel