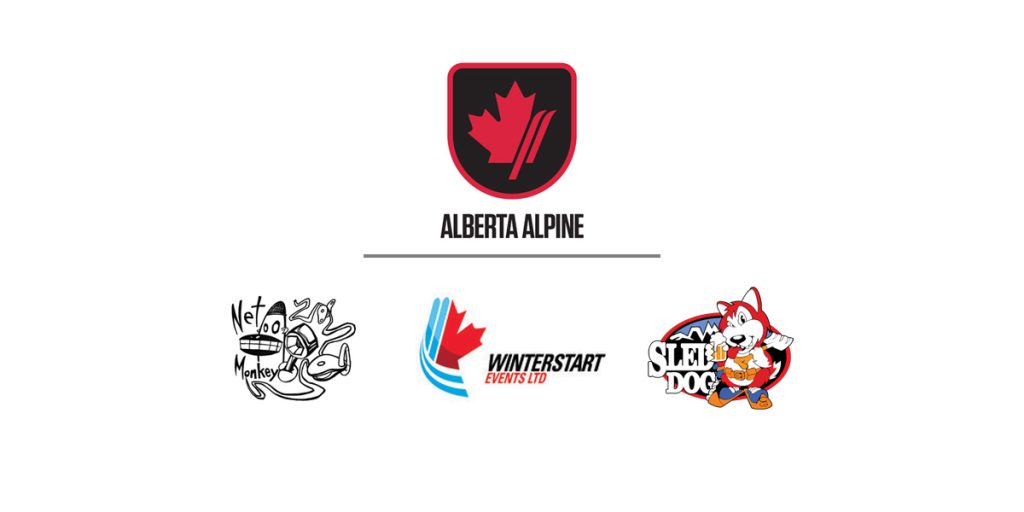 Alberta Alpine Ski Association would like to extend our sincere gratitude to Winterstart Events, the Lake Louise Sled Dogs and Net Monkeys, and to all the volunteers supporting the Lake Louise World Cup races for your generous donation to the Alberta Alpine Legacy Fund.
The Alberta Alpine Legacy Fund (previously known as the Alberta Alpine Ski Foundation) was set up to help support ski racing in Alberta. The Alberta Alpine Legacy Fund has been undergoing a resurgence in the past year led by a group of dedicated board members who see the endowment style model of the Alberta Alpine Legacy Fund as an integral part of the health of the sport of alpine skiing in our province in the years to come. This contribution will help in kick starting the goals of the Alberta Alpine Legacy Fund to continuously and sustainably support the Alberta Ski Team and alpine ski racing throughout the province. This in turn helps our organization promote high performance alpine skiing and the many positive benefits of the sport of alpine skiing throughout the province.
For decades, Winterstart Events has been integral in the success and legacy of the Lake Louise World Cups. This event celebrated our sport on the world stage while bringing together our ski racing family every year, inspiring our youth, and building a legacy of Champions in ski racing for generations. that showcased Alberta and Canada to the world. The world came to our majestic Canadian Rockies to train, compete, and celebrate at our world-class alpine ski racing venue where the Lake Louise World Cups became the traditional opening speed series of the FIS Alpine Ski World Cup.
Known throughout the ski racing community around the world, the Sled Dogs have become alpine ski racing icons since 1988. Through hard work, dedication, and passion for the sport and the Lake Louise World Cups for over 30 years, these volunteers have been the backbone of the Lake Louise World Cups and Nor-Am races. They hold the best track record for the delivery of events on the entire World Cup Tour.
To the leaders of Winterstart Events and the many dedicated volunteers, course workers, officials and fans who committed your time, energy, and passion to our sport, on behalf of our athletes – past, present and future – we dedicate Alberta Alpine to building on this incredible legacy you have built to benefit future generations of Alberta Ski Team athletes as they aim to one day represent Canada at the highest levels of alpine ski racing competitions.
With gratitude and appreciation to each and every one of you, thank you.
If you would like to learn more about the Alberta Alpine Legacy Fund, make a tax-deductible donation into the Legacy Fund's endowment, or to discuss the vision and goals of the Alberta Alpine Legacy Fund, please contact the Alberta Alpine Ski Association office.