Quest For Gold Golf Tournament – Deadline is May 26, 2022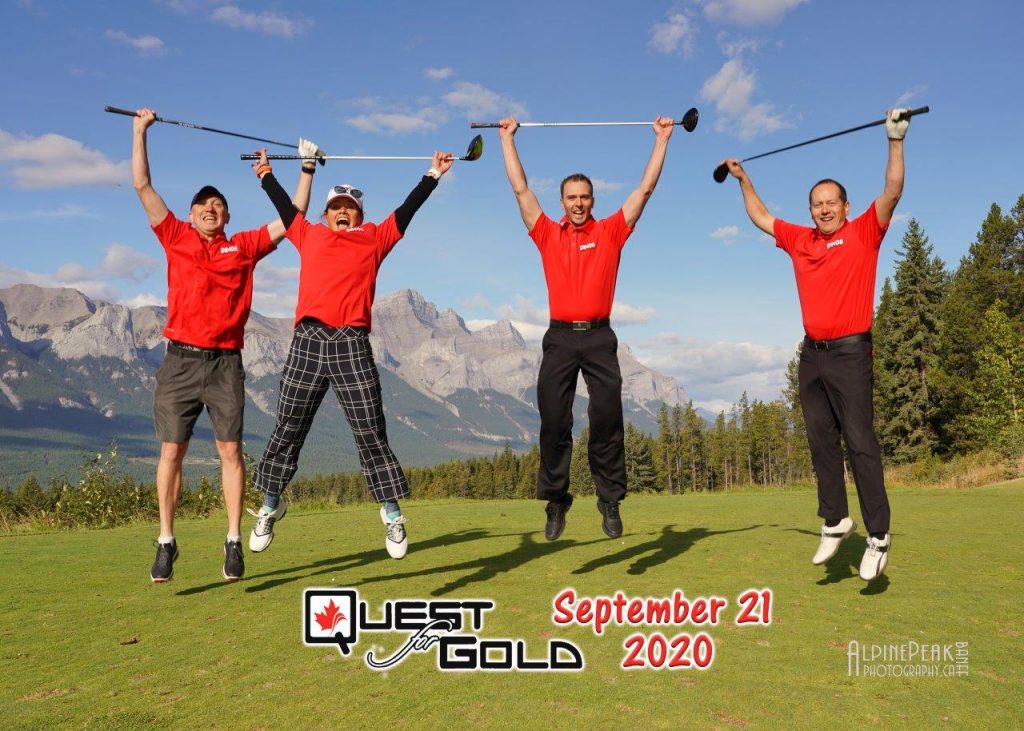 Alberta Alpine will be hosting their annual golf tournament at Silvertip Resort, in Canmore. Join us Monday, May 30th, 2022 for another round of golf, overlooking the beautiful rocky mountains and surrounded by supporters of the Alberta ski racing community.
EVENT DETAILS
COST : $1,300 Per Foursome Team
SCHEDULE OF EVENTS
7:30am Registration Open
7:30am Concession Open
7:30am-9:00am Breakfast – Sponsored by IG Wealth Management
9:30am Welcome speech from Chris Cooke & Alberta Alpine
9:45am Silvertip will lead all carts to starting holes
10:00am Shotgun Start
11:00am-3:00pm BBQ Lunch – Sponsored by Forstrong
3:00pm Cocktail Reception with Canapes – Sponsored by Raymond James
REGISTRATION INCLUDES: Tee gift, Breakfast, BBQ Lunch and Après Reception & Prizes.
REGISTRATION DEADLINE: MAY 26, 2022
TO REGISTER:
Zone4.ca