2023 Canadian Rockies Ski Racing Hall of Fame: Call For Nominations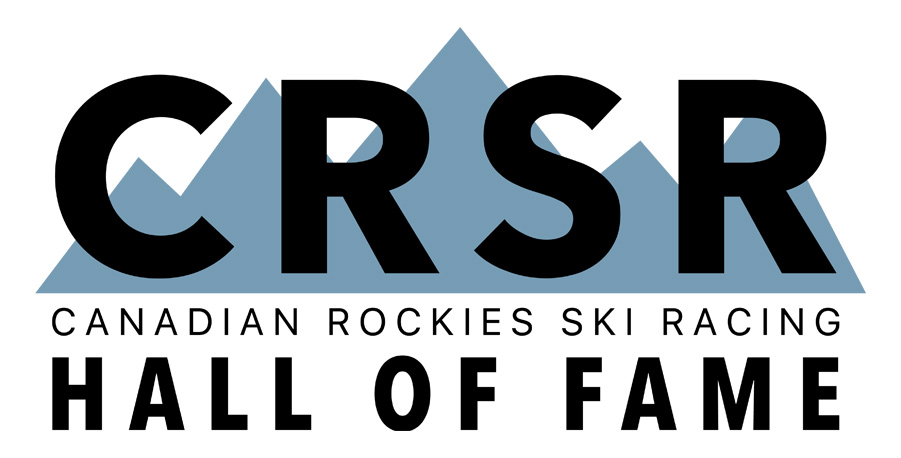 Highest Peak Gala – Thursday, November 8th
We admire the skill, determination and hard work our athletes invest, to aim to be their best – at every level. Behind every alpine ski race, is the enormous contribution of many volunteers, officials and sport leaders, who work tirelessly to provide great programs, run ski races and ensure the administration and leadership of our sport gives our athletes every opportunity to succeed.
The purpose of the Canadian Rockies Ski Racing Hall of Fame is to recognize those individuals who have invested their time, their passion and their enthusiasm to build our sport, lift our clubs and give athletes the chance to aim for the highest levels.
For the 11th year, Alberta Alpine and the Selection Committee are pleased that our annual gathering of alpine ski racing excellence at the Highest Peak Gala, will profile the people who have built our sport. Thursday, November 8th will be our opportunity to celebrate our 2023 Inductees, celebrate our achievements of the past season and meet the new athletes of the Alberta Ski Team.
Nominations for the Class of 2023 are now open. This is your chance to nominate an individual you feel is deserving of recognition by the Alpine Ski Racing Family in the Canadian Rockies.
The Hall of Fame selection panel welcomes nominees in up to five categories:
Builder
Volunteer
Official
Alberta Ski Team and/or Canadian Ski Team alumnus
President's Award, for special merit
Ski racing in the Canadian Rockies has grown through the vision and determination of our many passionate leaders. These efforts have lifted in our athletes to proudly represent Canada, including Olympic, World Championship and World Cup medals. Hard working volunteers, officials and staff have become indispensable supporters of our own annual World Cup as well as leaders within organizing committees at World Championships and Olympic Winter Games. Technical leaders have been part of the digital revolution. Coaches and Team alumnus have firmly established a culture of success and a pipeline that consistently gives thousands of young athletes the fundamentals of a life-long sport, a deep appreciation for the outdoors and mountain environment, the thrill of ski racing and a passion to aim to represent our country.
"The Canadian Rockies Ski Racing Hall of Fame is a truly meaningful way to honour those who have worked so hard for our athletes," said Alberta Alpine President, Pat Gillespie. "Every winter, thousands of young athletes get the chance to enjoy ski racing and to aim for the podium right across our province, thanks to the determined effort of our supporters. Through their hard work our athletes have developed into champions, life-long ski enthusiasts and good citizens. The leadership of our Honoured Inductees and so many more is a living example to all of us who aim to build a strong sport programs across the province and Canada."
Nominations will be accepted until June 30, 2023 – To nominate a deserving individual, provide a brief summary of no more than one page outlining the accomplishments and duration of commitment as well as contact information for both nominee and nominator. Email information to: memberservices@albertaalpine.ca
Canada's longest running Ski Gala – Join us Thursday, November 9th at the Palliser Hotel in Calgary for the 56th "Highest Peak Gala" as we honour our 2023 Inductees, celebrate the remarkable success of our sport in 2023 and meet the members of the 2023 AST as they prepare for a new season.
– 30  –
For more information:
Canadian Rockies Ski Racing Hall of Fame