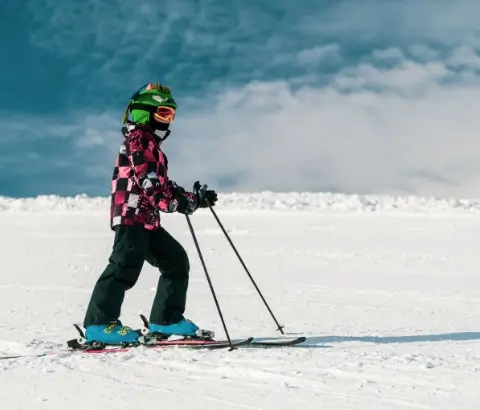 Letter From AST Alumni: Chris Scheele
A (Partial) Lifecycle of a Skier from Northern Alberta
I just wanted to take a few minutes to share some of my story as it relates to Alpine Skiing and the great impact it has had on my life.
Like many others, I started skiing at a very young age of 2 or 3, and immediately I fell in love with the freedom and speed of skiing. I then started racing at the Snow Valley Racing Club in Edmonton around the age of 6 and never looked back. I often wonder if my parents (not being ski racers themselves) could have ever imagined the impact this sport would have on all our lives. I specifically think of the continual sacrifices and commitments they made just so that I could continue to compete in the sport I grew to love.
As I got older, into the U16 age (K2 back then) the commitments began to grow, and the toll began to be overwhelming as a family living in Northern Alberta with a sizable and frequent commute to the mountains. At age 16 the decision was made that I would move to Calgary without my parents in order to pursue the sport and to make things a little more efficient for the dedication needed. Looking back, it's almost hard to imagine that I did this. The continued support of my family back home, and the support of the family, friends and teammates that developed in Calgary during that time were so impactful on my overall life.
Ultimately through making this move and continuing to work hard in my training and skiing, I was eventually able to make it onto the Alberta Ski Team for a brief time and continue doing what I loved, at what would be the highest level I reached in my skiing career. But that was far from the end for me. Immediately after making the difficult decision to pull back from competitive skiing due to an injury, I came back to my home club and got involved with coaching. I feel very fortunate to have been able to continue coaching on and off through many life changes, such as while pursuing post-secondary education, starting new careers and businesses, and starting my own family. Coaching at different commitment levels based on the different stages of life has allowed me to work with athletes at almost every age level over the years.
Beyond just coaching, for me there has always been a special bond with the sport in general. I honestly feel that my love of ski racing has only continued to grow deeper since retiring as an athlete. The joy of skiing itself is truly remarkable, and I have always enjoyed staying connected with the sport, whether it's staying in contact with past teammates or fellow coaches, eagerly reviewing results, or cheering on the sport in general. I have always continued to see myself as a member of this community.
One of my favourite things to do is share my passion with others; whether friends, family, athletes, or even now with my own children. As much as I love this sport, and recognize that I would not have been shaped into the person I am today without it, the decision to encourage my own children into Ski Racing was not one that I took lightly. Knowing the commitment, sacrifices, and just sheer time and energy that would ultimately be poured into it is certainly intimidating. However, in my heart, I knew that it was an easy decision, and after half a season of my daughter in the U6 program I know it was a great choice as I witness the delight and enthusiasm she shows every week down at the hill.
Through all these years I have never really considered my involvement as "giving back" to the sport, but more so it has felt like I have just been able to continue doing what I love to do in different capacities -and in this I know I am not alone. Seeing the amazing coaches in Alberta that are choosing to support the sport they love, or even looking at the many familiar names on the Alberta Alpine Board. We clearly have some great people who are wholeheartedly behind this sport, and remain involved because of their passion for alpine skiing. Recently, I had the opportunity to support on another level with a small financial sponsorship to our new club Rabbit Hill Ski Club. No doubt that we all may have different reasons to give, and honestly if I hadn't gone through my own mental shift on generosity, I likely wouldn't have even considered the opportunity. But when I took time to consider what this small donation would mean to me, to the club and to the sport, it was clear that this was the kind of giving I wanted to prioritize in my life.
I will forever be proud and grateful to be associated with and involved in this sport and will continue to embrace my changing roles; from Competitive Athlete, to Coach, Parent, Sponsor, Volunteer, and Advocate. What an opportunity we have to harness the love that so many others share for Alpine Ski Racing and empower them to share their passion for the sport. I am so encouraged when I see others involved in our sport, who are primarily motivated by the impact the sport has had on them and the passion they have for it.
My hope is that this story can be celebrated and replicated. There are so many amazing people involved at all different levels of Alpine Skiing. Yet, I also imagine there are many that lose touch with the sport at certain stages in life. If we can continue to further develop ways to empower members of our community to stay involved in the sport they love, we will build a more dynamic, united, and unstoppable sport & community.
Chris Scheele
Related Content
[lc_get_posts post_type="post" posts_per_page="5" orderby="date" order="desc" output_view="lc_get_posts_listing_view" output_number_of_columns="3" output_article_class="shadow" output_featured_image_class="card-img-top" ]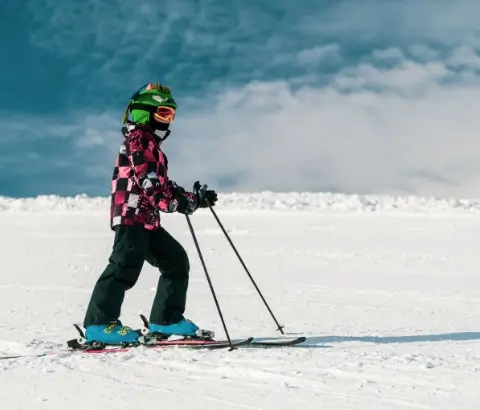 Paul Stutz: Honoured Alberta & Canadian Ski Team Alumni
Blazing a pathway to athlete leadership on and off the snow.
Canmore, AB – Our 2021 Honoured Alberta/Canadian Team Alumni, Paul Stutz, has had a lifelong journey of ski racing with several significant accomplishments only a Canadian ski racer named "Stutzy" can claim. He has a familiar face and a family name in the ski racing community. Paul is often the guy racing down the mountain sporting a full denim cowboy outfit… including a hat! He truly represents what it means to be a Canadian ski racer and is known to many as a mentor, friend, and a fierce competitor.
Born and raised in Banff, Paul's father John and mother Patricia signed him up for the Bow Valley Quickies program with the Banff Alpine Racers at the young age of five. Mount Norquay naturally became a second home for Paul, quickly learning each run and short cut on the mountain. He watched as Norquay grew with the construction of new lodges, runs and features. He skied there so often that today he could probably race down any of runs with his eyes closed! Norquay continues to be a place his family cherishes. Paul and his spouse, Ali recently introduced their daughter, Stella, to the very same program that helped raise him. Now Paul claims his current position as "Ski Dad to Stella Stutz of the Bow Valley Quickies". In a few years Stella will grow to understand that her dad isn't just a "Ski Dad", but one with a long list of accomplishments on the ski circuit, and a Hall of Famer.
Paul recognizes his accomplishments would never have taken place without the tremendous support of his family and sponsors. He also recognizes the many influencers of his ski career and is forever grateful for the passion and dedication that his coaches showed him, as they truly helped him succeed as an athlete. Under the guidance of many coaches, namely Wade Rettie, Richard Jagger, and Peter Rybarik, Paul navigated the ski racing world. Paul mentions he was lucky that these three coaches entered his life at crucial ages and stages, launching Paul's career to the next level and helping to prove his promise as a top skier in Canada.
Coaches were an integral part of Paul's success but the humble Banff boy neglects to mention his talent, and as many would agree his incredible work ethic and competitive edge. He demonstrated these attributes during his time on the Alberta Ski Team and on the National Ski Team where he was honoured to represent his Province and Country. The combination of talent, comradery and coaching propelled Paul to become a 4-time National Champion, a 2-time NorAm Overall Slalom Champion, and achieve a career highlight on the beautiful slopes of Kitzbuhel, Austria where he placed 7th in the World Cup combined event.
Following Paul's athletic career, he has continued to stay involved in Alpine Ski Racing in many different roles: as athlete representative for the Canadian Alpine Ski Team, member of the Board of Directors for Alpine Canada, a Brand Ambassador and Race Program Assistant for Fischer Skis, a Ski Coach for International Masters Ski Academy Camps and continues to be a Sponsor and Supporter of Alberta Alpine. Many athletes a few years younger than Paul would also recognize him for volunteering at Christmas camps and giving back by training with the local clubs. A former coach of Paul's, Wade Rettie, sums it up nicely "Paul has the respect of the community for not only the way he pursued his athletic goals but for being a contributing member of the community". Wade coached Paul on and off for close to decade and they remain close today.
What advice would such an accomplished athlete share to athletes and parents? "The challenges you face today, turn you into the person you need to be for tomorrow!" Paul is proof of the lifelong lessons that kids and young adults can only gain through athletics. "I could have never imagined the importance of the life skills and lessons I was learning and developing while I was chasing my friends down a mountain. The work ethic, the resilience, the teamwork, and the mental toughness, that skiing taught me, have all helped me pave a new path as a father, a husband, and a real estate professional."
The Canadian Rockies Ski Racing Hall of Fame is pleased to recognize Paul Stutz, our 2021 Honoured Alberta and Canadian Alpine Ski Team Alumni, for a lifetime of passion for ski racing and ambassador to the sport.
Author: Geoff Irwin
Related Content
[lc_get_posts post_type="post" posts_per_page="5" orderby="date" order="desc" output_view="lc_get_posts_listing_view" output_number_of_columns="3" output_article_class="shadow" output_featured_image_class="card-img-top" ]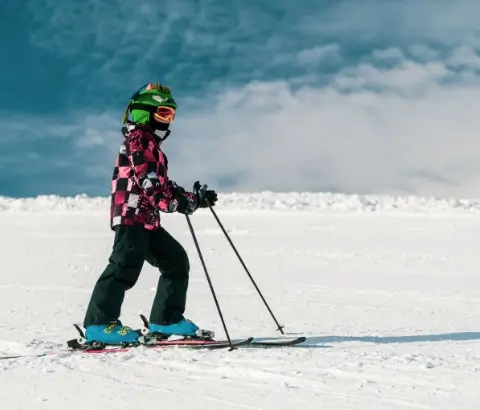 Canadian Rockies Ski Racing Hall of Fame 2021 Inductees
Recognizing an extraordinary commitment of five sport leaders to alpine ski racing and our athletes.
Canmore (AB) – The Canadian Rockies Ski Racing Hall of Fame announced the Class of 2021 – five dedicated leaders who have made a life-long contribution to alpine ski racing and through their leadership have supported the development of athletes and lifted the running of ski races.
"Recognizing the contribution of those dedicated officials, volunteers and builders who have built our sport is very important," said Alberta Alpine President Pat Gillespie. "These remarkable personalities have made a difference – profoundly lifting our sport. Their leadership has given so many current and future ski racing champions the support they need to succeed. Our events are better. Our athlete development better. We are thrilled that this event can ensure the impact of our Honoured Inductees on our sport can be acknowledged and celebrated."
The Canadian Rockies Ski Racing Hall of Fame Class of 2021:
Randy Pruden – Honoured Builder – If you've raced, officiated, or watched a World Cup or FIS Downhill or Super-G in Western Canada over the last 29 years, you owe a significant debt to Randy. In '94 as a young resident of Jasper who'd been pressed to help-out at a few FIS ski races, he landed at the Lake Louise World Cup and was "hooked". So began a passion to learn how things work, to make every improvement possible, and a total commitment to disciplined attention to detail that elevated him to being the de facto leader in Canada for designing, implementing, and developing the complex on-course systems critical to athlete safety in Speed – especially at the Lake and Vancouver 2010. From his humble beginnings he grew to lead and build the exceptional capacities of the respected Net Monkeys for over 20 years.
Mark Stein – Honoured Coach and Volunteer – Mark has been an Institution in Skiing in Northern Alberta.
As an Edmonton based Ski Racer from 12 years old, when he met Nancy Greene at a book signing and joining the Nancy Greene League the next season, to the Alberta North Ski Team at 16, and then moving to Coaching with the Bears Ski Team starting in 1984 and the Edmonton Ski Club starting in 2003, Mark has been impactful in Alberta Ski Racing, touching 100's of Alberta Ski Racers. He was also a PWA Pro Tour Racer and a Masters Ski Racer for 12 years, and "Man he was Fast!"
Charlie Locke – Presidents Award – Since the first World Cup at Lake Louise, in 1980, Charlie Locke and the entire Locke family have been enormous supporters of all levels of competition: from the Winterstart World Cups for men and women, the annual Nor-Am races and many other FIS and Alberta Alpine competitions on the legendary Olympic downhill. For over 40 years, Charlie and his management team at Lake Louise have worked closely with and supported race committees, giving athletes who aspire to aim for the highest levels, a quality training and competition venue. Our community is deeply grateful for this tremendously important leadership to our sport, which benefits our athletes of all levels, from their first races right to the highest levels of international competition.
Marj Ritcey/Dorothy Baillie – Honoured Officials/Leaders – From the familiar start as ski racing parents with the Skimeisters of Calgary, Marge & Dorothy became the duo that welcomed the world to the offices of Alberta Alpine, as the energetic leaders our ski racing community relied on for two decades. From communications, to club relations to keeping the administration running smoothly, they were always available and also lending a helping hand at races. They covered it all: from Nancy Greene League races to the Olympic Winter Games: always putting athletes first.
Paul Stutz – Honoured Alberta/Canadian Alpine Ski Team Alumni – A graduate of the Banff Alpine Racers, Paul represented Canada at the highest level for a decade, including two World Championship Teams and four Canadian Championship titles. Paul's dedication to ski racing reached beyond the race hill, serving as an athlete representative and ACA Board member. He continues to support the next generation as a sponsor and in industry, in addition to the new role as a "ski dad'.
The 2021 Inductees will be honoured at the Highest Peak Gala in spring/2022 when we are able to bring together the ski racing community.
The Canadian Rockies Ski Racing Hall of Fame event is a legacy event with the goal to support future champions in the province, with all proceeds invested into Alberta Ski Racing programs.
– 30 –
For more information:
Pat Gillespie, Alberta Alpine
Email: pat@albertaalpine.ca
Related Content
[lc_get_posts post_type="post" posts_per_page="5" orderby="date" order="desc" output_view="lc_get_posts_listing_view" output_number_of_columns="3" output_article_class="shadow" output_featured_image_class="card-img-top" ]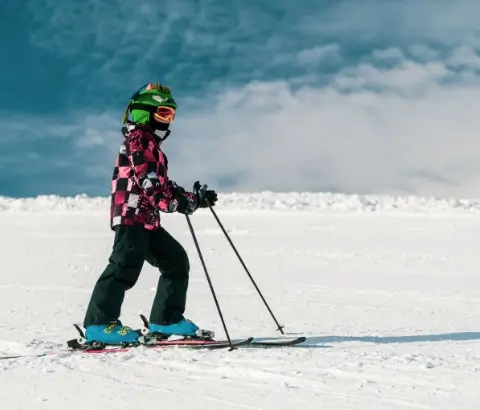 Alberta Ski Team Alumni Profile – Paul Stutz
PAUL STUTZ Alberta Ski Team Member from 1999-2001
1. What club(s) did you ski with? Banff Alpine Racers
2. Who were some of your coaches? Richard Jagger – Peter Rybarik
3. Highlight of your career with the provincial team? Overall Canadian Junior Champion in 2001
4. Highlight of your ski racing career? 4 Time Canadian Champion – 7th World Cup Kitzbuhel Combined.
5. Who were some of your teammates? AAST Teammates – Cameron Barnes, Danny MacEachren, Brad Spence, Trevor White, Luke Patterson
6. Do you have any tips you'd like to pass on to young racers? Focus on skiing fast. That's it. There are so many distractions, politics, challenges, criteria, sponsors, qualifications, etc. They all work themselves out when you ski fast, so keep it simple.
7. What are you doing now? Working with RE/MAX and The Tonkinson Team, selling Residential Real Estate in Southern Alberta.
8. Are you still involved with ski racing? How? I am fortunate to still have close ties to Alberta Alpine, and give back when I can in a few different facets. As well, I am commentating for Shaw TV for their winter sports series, Chasing Limits.
9. Would you tell us a little about how ski racing has contributed to your life and work? Work ethic. I have learned that hard work, with no guarantees or returns, just like ski racing, breeds success. My career now is different every day and I am constantly facing new challenges. Ski racing, and especially racing independently at the end of my career, has been invaluable preparation for the rest of my life.
10. Anything else you'd like to add? I am proud to be part of Alberta Alpine's legacy of successful racers, supporters, and the entire skiing family.
Related Content
[lc_get_posts post_type="post" posts_per_page="5" orderby="date" order="desc" output_view="lc_get_posts_listing_view" output_number_of_columns="3" output_article_class="shadow" output_featured_image_class="card-img-top" ]