Trevor White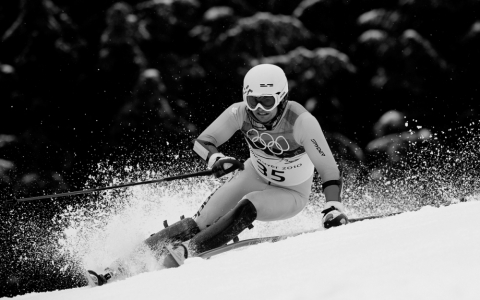 ---
1.    What club(s) did you ski with?  Fortress Mountain age 2-13, National Alpine Training Centre 13-17. Alberta Ski Team 18- 20, Canadian National Ski Team 20-29.
2.    Who were some of your coaches?   Peter Rybarik on both the Alberta Ski Team and the National Development team (6years). Markus Rieck in K1 and K2 (still an active coach). Glenn Thompson my final year of K2.  Dusan Grasic for 3 years on the World Cup. Kip Harrington the final two years of my career.
3.    Highlight of your career with the provincial team?   My first training camp with the team in New Zealand, and representing Canada at the World Junior Championships in Slovenia.
4.    Highlight of your ski racing career?  Coming 8th in the Hahnenkamm Slalom in Kitzbuehel.  Competing in the 2010 Olympics in Vancouver.
5.    Who were some of your teammates?  On the Alberta team- Luke Patterson, Mike O'Flynn, John Kucera, Gareth Sine.  On the National Team- Paul Stutz, Pat Biggs, Ryan Semple, Mike Janyk, Julien Cousineau. I had the pleasure of spending two years on the team with Thomas Grandi, who was an idol of mine growing up.  I also spent the entire decade of my year with Brad Spence, who I also skied with growing up from an early age of 12.
The last two years I was fortunate to spend with some of Canada's next ski racing stars, who kept me young- Trevor Philp, Phil Brown, Eric Read.
6.    Do you have any tips you'd like to pass on to young racers?   Work hard, it always pays off. Take care of your body and injuries, they can come back to haunt you. Focus on being as good as you can be, don't worry or focus too much on results or outcome.  Ski fast, do the right things, and the results will come.
7.    What are you doing now?   Finishing an accelerated Bachelor of Commerce degreed and transitioning to the workplace.
8.    Are you still involved with ski racing? How?  Somewhat.  I've been busy, but manage to participate in small camps and fundraisers when possible.  I'd like to remain active, either as a board member or part time coach, and sponsor/ alumni. I think it's important to give back.
9.    Would you tell us a little about how ski racing has contributed to your life and work?
The cultural experience I've gained from traveling around the World for 15 years of my life has been tremendous.  I have developed a great deal of perspective on life, work, sport, and people. The biggest elements that I find transcend from sport are my ability to work hard and dedicate myself.  I have learned to find passion in things, and learn to excel in anything and everything I do.