Travis Dawson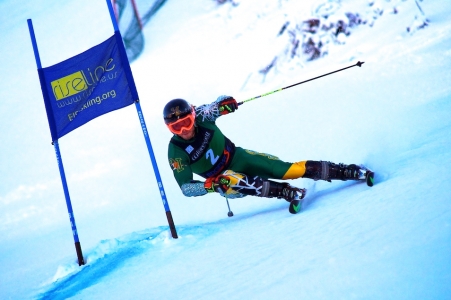 ---
1.    What club(s) did you ski with?
Fernie Alpine Ski Team and NATC
2.    Who were some of your coaches?
Richard Jagger, Duaine Baird, Chris Mosead, Aaron Speeden
3.    Highlight of your career with the provincial team?
Highlights of my career with the Alberta Ski Team include 2nd and 3rd place finishes in Noram Super-G at Apex and Panorama.
4. Highlight of your ski racing career?
Its difficult to pin point a single highlight from my career but looking back, two of my most memorable moments would be forerunning the Vancouver Olympic Downhill and when my teammates and I won the NCAA Championship title with the University of Vermont Ski Team.
5.    Who were some of your teammates?
The year I made it on the Alberta Squad I had moved up with a large group of teammates from NATC. I was definitely the youngest member of the team at the time and had some incredible friends and skiers to look up to. Guys like Gareth Sine, Jeff Crompton, Cam Stuart, Brett Haney, Brady Leman, Spencer Tonkinson as well as girls like Shona Rubens, Carmel McElroy, Kristen Tarchuk, Izzy Lynch, Allison Empey, Allison Hunter and Kayla Birdgeneaum many of whom went on to lead impressive careers with the Canadian Ski Team and other types of skiing.
At the end of my three years with the Alberta Ski Team I was joined by some of my best friends Cam Brewington, Geoff Irwin, Chris Scheele, Sean Alexander and with the new Alberta development squad there were many others who made for some great times and amazing skiing.
6.    Do you have any tips you'd like to pass on to young racers?
Listen to and trust your coaches, but most importantly trust yourself. The best skiers I ever met were the ones who could coach themselves and feel their own body position on the snow, and didn't need constant outside feedback. Also some of the fastest skiing I ever did was accomplished by absolutely terrifying myself the whole way down the hill, it's a powerful feeling when you channel that emotion confidently and makes for the most enjoyment out of each turn.
7.    What are you doing now?
I am currently in my fourth and final year at the University of Vermont where I was recruited to join the UVM ski team in 2010 after my time with the Canadian team. I will be graduating in May with a degree in Geology and afterwards I plan to head back to western Canada to pursue graduate school opportunities I have been working on. I see myself trying to enjoy some of the parts of life that were possibly neglected during my racing career such as friends and family and activities like fishing, mountain biking and skiing large quantities powder without having to slip it off of a course.

8.    Are you still involved with ski racing? How?
I have just finished an incredible career racing for the University of Vermont Ski Team, competing on the eastern college circuit as well as Nor-Am competitions. Being involved with the Vermont Ski Team has been very fulfilling and introduced a new "teamwork" dynamic to the sport that I never experienced before. I believe that I am now, at the end of my skiing career, making some of the best and fastest turns that I ever have and it is directly related to how much I am enjoying the sport.
9.    Would you tell us a little about how ski racing has contributed to your life and work?
There is not a single aspect of my life that this sport has not touched. It has shaped and molded myself as a person through the lifestyle that is Alpine Skiing. I owe my discipline and focus to the lessons I learnt every second of every run on the hill. I owe my passion and excitement for sport to all the coaches and fellow athletes that have guided me through it all. I owe my patience and perseverance to the painfully slow results, the hardships and injuries that have set me back. But for every hard learned lesson there was a golden opportunity to succeed, travel and even keep the dream alive while receiving an education. It's all these values and traits that you don't know you are accruing until you look back and realize their importance. They could be as serious as the friends you make along the way, or as silly as trying to fit skier legs into a pair of skinny jeans. Never the less these aspects of life will follow you, and I am thankful to have them.

10.    Anything else you'd like to add?
I would like to thank everyone at Alberta Alpine for helping kick start my career all those years ago. And everyone's continued work to keep such a great environment for Alpine Skiing in Alberta. I'm proud to say I came from this organization, especially when I see the up and coming athletes on the snow.