Mike Law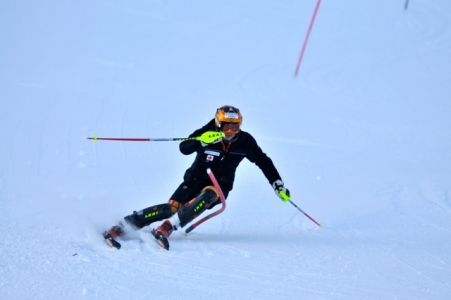 ---
1.    What club(s) did you ski with? Banff Alpine Racers
2.    Who were some of your coaches? Tom Penney, Cam Stephen, Richard Jagger, Duane Baird, Jean-Marc Martel

3.    Highlight of your career with the provincial team? First FIS win, skiing Nor-Am's in Vail and Beaver Creek CO
4.    Highlight of your ski racing career? Summer camp at Mt. Hutt, New Zealand, forerunning the Lake Louise World Cup Downhill, skiing  and competing down in Colorado…but in all honesty the highlight of my ski racing career is the camaraderie I developed with my fellow teammates and other competitors. Ski racing definitely creates some lasting friendships with some awesome people.
5.    Who were some of your team-mates? Cody Pederson, David Law, Curtis Mckillop, Kevyn Read, Jonas Haelan, Jeff Bell, Filip Gigic, Rob Greig, Tony Naciuk
6.    Do you have any tips you'd like to pass on to young racers? Never get too frustrated at one run, or one mistake you've made. Accept it, learn from it, and move on. The small stuff isn't worth sweating over and there's always more to come – above all, always find the fun in whatever situation you find yourself! And NEVER stop loving skiing as a sport for the rest of your life.
7.    What are you doing now? I am currently in my second year at the University of Calgary, doing geology/geophysics. I still keep in contact with many of my past friends from ski racing though and get out to ski any day I can.
8.    Are you still involved in ski racing? How? I now coach ski racing for the Banff Alpine Racers at the U14 level, which is an absolute blast and my way of staying in the ski racing world. I also get to coach along side AST alumni Cody Pederson.
9.    Can you tell us a little bit about how ski racing has contributed to your success in your life and/or work? Ski racing has completely shaped the person that I am today. It's what I've done since I could walk, and I've loved (almost…) every minute of it! It taught me so many things other than how to ski. I learned how to balance my life, deal with hardships and adversity, express myself in a professional manner, be independent, give respect where its due and all in all be a good sportsman through competition. However the most valuable skill that I've transferred to school from racing is my work ethic – the ability to know that in order to accomplish what I want, I need to put in 100% effort!