Kristen Hilman (nee Tarchuk)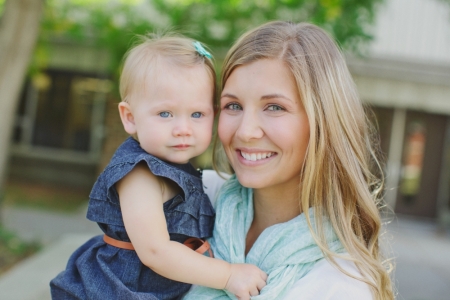 ---
1.    What club(s) did you ski with? Banff Alpine Racers
2.    Who were some of your coaches? Mike Necesanek, Chris Mosaed, Wade Rettie, Tom Penney, Richard Jagger, Duane Baird
3.  Highlight of your career with the provincial team? There were so many great events but near the top was Going to World Juniors and competing with such high caliber athletes.
4.   Highlight of your ski racing career? 4th at Lake Louise Nor-am Downhill, World Juniors with the AB team, and making the National Development summer training team. But my best memories are the ones with my amazing teammates!
5.    Who were some of your teammates? Shona Rubens, Taryn O'Flynn, Jessica Dakers, Carmel McElroy, Emily Hamill, Allison Empey, Alison Hunter, Kayla Birdgeneau, Julie Rabnett, Janelle Miller.. The best ladies you could hope to spend almost every day with!
6.    Do you have any tips you'd like to pass on to young racers? Dont forget to look at the big picture of life every now and then. It is easy to get so caught up in results, politics and all the other details that you start to loose your love of the sport. Realize the gift that skiing is for you at this stage in your life and embrace every moment of it because (for some of us) it was gone too fast!
7.    What are you doing now? I am married and a mommy to a wonderful 1.5 year old daughter (Charlie) as well as owner of my own sport training company- PUSH Conditioning
8.    Are you still involved with ski racing? How? Not really however I have trained some skiers in the past few years. Charlie and I enjoy watching the races on TV though! 🙂
9.    Would you tell us a little about how ski racing has contributed to your life and work?Ski racing was instrumental in so many aspects of my life that its hard to express. It has taught me dedication, hard work, perseverance, self discipline, team work, how to take criticism, how to push my boundaries both physically and mentally, and it made me grow up quick. Along with that it's given me a love for nature, a love for the human body, and a love of people. I am so lucky that I have found a new career that combines so much of that.
10.    Anything else you'd like to add? The years I spent ski racing were some of the best I've had. You forget the cold, you forget the pain, you even forget your results… but you never forget the memories!