Kelly McBroom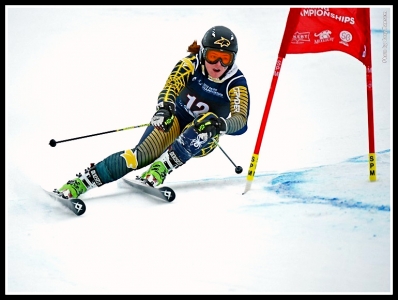 ---
Kelly McBroom
Alberta Ski Team Member from 2005-07 
1.    What club(s) did you ski with?
Banff Alpine Racers
2.    Who were some of your coaches?
Mike Necesanek, Chris Mosaed, Todd Haywood, Tom Penney
3.    Highlight of your career with the provincial team?
Represented Canada at two World Junior championships
4.    Highlight of your ski racing career?
2008 Canadian Super Combined Champion,  Getting a scholarship to Montana State University, being on the Canadian Alpine Ski Team from 2008-2012.
Honestly its hard to remember, what I remember the most are the lasting friendships I have and all of countless laughs, shenanigans, travelling (mishaps and adventures) and all around good times of ski racing
5.    Who were some of your teammates?
Kayla Birdgeneau, Andrea Bliss, Anya Holinski, Carmel McElroy, Lucy Lynch, Kayla Leman, Steph Irwin, Alex Parker, Danie Poleschuk
6.    Do you have any tips you'd like to pass on to young racers?
Don't sweat the small stuff, focus on what you can control and always remember why you love skiing and ski racing. Above all- have fun!
7.    What are you doing now?
I am currently entering my 3rd year at Montana State University where I compete on the NCAA circuit with many AST alumni as my teammates!
8.    Are you still involved with ski racing? How?
I'm still racing! This season I plan on racing some NorAms and I still come up and race the early season races in Panorama as well as spring series as a warm-up for the NCAA season.
9.     Can you tell us a little about how ski racing has contributed to your success in life and work?
Ski racing has shaped who I am today, like I said before I have so many fond memories of my earlier ski racing years, all of the adventures and travel have helped make me very patient and adaptable to new experiences and situations. I also cannot speak to ski racing without mentioning a word about hardships and adversity, I was very unfortunate to have experienced many injuries throughout my career that have led me to where I am today. Everything happens for a reason and I am happier than I have ever been to be completing my university degree while still getting to ski. Its a pretty wonderful experience, one that I would definitely tell youngsters that if they have the chance to go to school and ski race, you're getting the best of both worlds as it is still a very competitive environment and all around amazing experience. GO BOBCATS!