Erik Read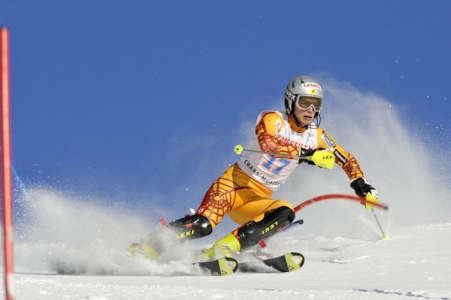 ---
1.   What club did you ski with and how many years were you on the Alberta Ski Team?
I grew up skiing with the Banff Alpine Racers at Norquay until I moved on to the Alberta Team for two years. I also had an additional year this past season skiing with the Alberta Team and the Prospect Team.
2.   Your age? 20
3.   Who were some of your coaches?
Richard Jagger, Duane Baird and Jeff Maclennan for AB Team.
Kip Harrington and Jean-Francois Belisle for Prospect Team
4.   Highlight of your career with the provincial team?
Coming 6th and 5th in the World Junior Championships slalom and overall combined respectively this past year in Crans Montana, Switzerland.
5.   Highlight of your ski racing career?
Racing my first world cup in the Schladming night slalom this past January during my Europe trip.
6.   What are you doing for the summer?
Will be working out at the Bob Niven Training Centre and hopefully getting the opportunity to take some time off to make a trip to my cottage in Ontario. Afterwards I will be spending a month in New Zealand for a training camp with the "C" team.
7.   What will you be doing next fall?
Some more dryland and a second ski camp most likely somewhere in Europe to get us prepared for the new season.
8.   Do you have any tips you'd like to pass on to young racers?
Pushing through and dealing with adversity and tough situation makes you a better athlete and a better person. Hard work and persistence always pay off.
9.   What took you most by surprise when you joined the AST?
The absolutely committed and dedicated support staff that strive to give everybody a fair shot at success.
10. What is your favourite ski area and why?
 For freeskiing it has to be Kicking Horse but nothing can beat the groomers at Norquay!
11. Book you're reading now?
 The Girl with the Dragon Tattoo
12. Music on your iPod?
 Anything to get me pumped up so mainly electro, house and hip-hop.
13. Anything else you would like to add?
Try to make as many friends and connections as you can during your travels.