David Law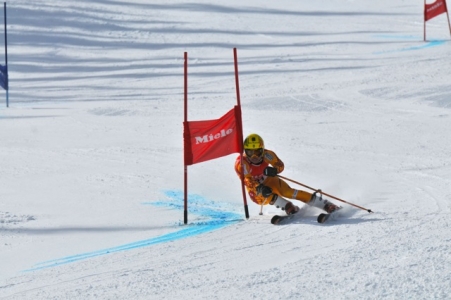 ---
What club(s) did you ski with?
Banff Alpine Racers
Who were some of your coaches?
Tom Penney, Cam Stephen, Mike Marsh, Richard
Jagger, Duane Baird, Jean-Marc Martel, and many other fantastic coaches along
the way.
Highlight of your career with the provincial team?
Back-to-back GS wins at Apex, BC….and
managing to steal around 50 pillows from my fellow racers and stashing them in
our hotel room. Best sleep ever.
Highlight of your ski racing career?
Traveling to Argentina with the national ski cross team to train and compete. In fact all away trips collectively make
for some of my most cherished memories. Training in Switzerland and Chile with
my best buds is hard to beat.
Who were some of your team-mates?
Curtis McKillop, Kevyn Read, Mike Law, Jeff
Bell, Jonas Haehlan, Filip Gigic, Rob Greig, Tony Naciuk
Do you have any tips you'd like to pass on to young racers?
Know your goals and how to get there. It's easy to say where you want to be but pursing that goal is a different story, and the first step is making sure that it is absolutely what you want. Once you
internalize your ambition and know that you need to reach that goal (for yourself), the steps to get there will become much clearer. I can guarantee these steps will not be the easiest route but they
will be the most rewarding.
And don't be afraid to blaze your own path; I found it was much easier to stay motivated when I knew that my path was self
inspired and the choices made were my own. There will be many resources along
the way to help you, but you ultimately must know what you want to accomplish.
What are you doing now?
Leaving the Alberta Ski Team left a sizable gap in my life which is now being filled with climbing, ski touring and squash
on the fun side, and geology and coaching on the commitment side. Albeit that's
not to say one can't have fun while studying rocks or yelling "hips up, top of
the turn!" at children. I am currently at the University of Calgary approaching
my third year of studies.
Are you still involved in ski racing? How?
I am a coach with the Banff Alpine Racers. While inducing nostalgia every single weekend, it is a great way to stay close
to the ski racing world, and also a great way to give back to a sport that has
given me so much.
Can you tell us a little bit about how ski racing has contributed to your success in
your life and/or work?
Ski racing has greatly contributed to the well rounded quality of life that I enjoy today. Ski racing has taught me so
much more than just how to ski such as; the results of a hard work ethic; the
values of comradeship; and the importance of having fun all the while. I now
approach my future career with the same motivation I had while pursuing the
Alberta Ski Team, and I am confident that my goals will be met through the
lessons I have learned from my cherished years as a ski racer.