Chris Kent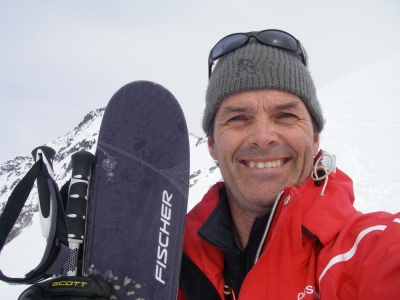 ---
Chris Kent, Alberta Ski Team Member from 1977-79.
1.    What club(s) did you ski with? Lake Louise
2.    Who were some of your coaches? Mike and Norbert Wiegele, Marilyn Kelly, Ray Seguin, Joe Lavigne, Bobo Nordenskiold, Keith Humfrey.
3.    Highlight of your career with the provincial team? 1979 FIS and NorAm series…broke into top 10 and top 5 results.
4.    Highlight of your ski racing career? 4th WC DH Val d'Isere FR 1980
5.    Who were some of your teammates? Jim Read, Bill Irwin, Shanne Leavitt, Bob Rooney, Chris McCready, Gord Perry, Nick Monod, Greg and Kevin Hann.
6.    Do you have any tips you'd like to pass on to young racers? It is a constant learning process. Don't worry about current results but those when it counts… at highest level. Focus on technique in training and tactics when racing.
7.    What are you doing now? Tourism entrepreneur in Whistler.
8.    Are you still involved with ski racing? How? I have had a great life continually racing and coaching to some degree since retiring from World Cup racing in 1986. Have had some fun jobs commentating, coaching and even film work on "Crazy Canucks"
9.    Would you tell us a little about how ski racing has contributed to your life and work?Memories of my racing times continually remind me of how to work through any challenge in life. Nothing ever comes easy or immediately and you need patience.
10.  Anything else you'd like to add? Would not trade the experiences skiing and racing for anything. I encourage all racers to at least become ski race fans once finished in the sport and keep skiing hard. There's not a better life long sport in the world.