Cam Brewington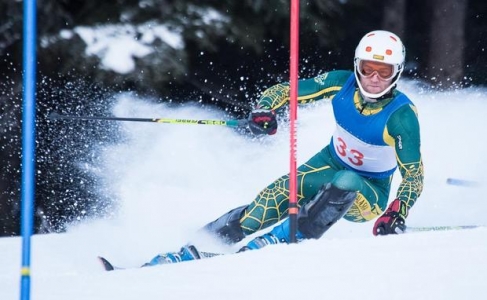 ---
1. What club(s) did you ski with? Fortress Alpine Ski Team, Calgary Alpine Racing Club
2. Who were some of your coaches? Mike Marsh, Chris Mosaed, Jason Lapierre, Brett Zagezowski, Richard Jagger, Duane Baird, Peter Rybarik, Aaron Speeden, Mitch Conner, Jeff Mclennan
3. Highlight of your career with the provincial team? Winning the National Champs Jr. SG and DH title.
4. Highlight of your ski racing career? Being named to the Canadian Development team. Also winning my first FIS race in Sunpeaks, that was probably the happiest I have ever been in my life!!
5. Who were some of your teammates? Travis Dawson, Brady Leman, Chris Scheele, Geoff Irwin, Jeff Crompton, Cam Stuart, Mike Mackie, Sean Alexander, Dustin Cook, Tyler Nella. Many more. had a ton of awesome teammates.
6. Do you have any tips you'd like to pass on to young racers? Work harder than anyone else, but also work smarter. I think a lot of racers and coaches get caught up in volume and intensity of training, and quality is forgotten. I learned this in College racing! Next, FINISH SCHOOL. Finally, have fun!
7. What are you doing now? I just graduated from the University of Alaska Anchorage, now working for Shell Canada on the Environment and Regulatory team.
8. Are you still involved with ski racing? How? I plan on volunteering for world cup, some local races and also on the college circuit – the college skiing scene is AWESOME.
9. Would you tell us a little about how ski racing has contributed to your life and work? I can't think of many things in my life that ski racing hasn't contributed to. It has provided me with some of the best friends in the world, developed a positive and hard working attitude, given me an undergraduate degree from one of the coolest schools in the USA, and was definitely a factor in being hired by a great company right out of school.
10. Anything else you'd like to add? I look forward to re-connecting with the local ski world now that I am back in Calgary. Ski fast!  Also, the best moment of my ski career was winning the 2010 Alyeska slushcup…check out the photo!