Brett Haney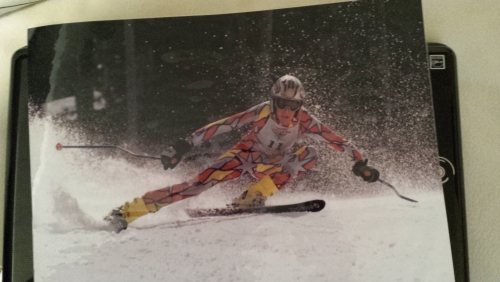 ---
1.    What club(s) did you ski with?
In England…
•    Sandown Park Ski Racing (both on snow, and on plastic)
•    British Childrens Ski Team
In Canada…
•    Fortress Alpine
•    National Alpine Training Center (NATC)
2.    Who were some of your coaches?
Peter Rybarik and Brian ……., Scott Zahn, Ian Fulton, Chris Mosaed, Richard Jagger, Duane Baird
3.    Highlight of your career with the provincial team?
My first year on the team was a dream come true. All of a sudden I was going to bigger races, with better skiers, and I had an incredibly successful season.
4.    Highlight of your ski racing career?
How can I narrow this to a single thing? It's the view from the peak of the mountain, it's the lash of ice on your face. It's the euphoria when you step on to the top step of the podium, and the conviction felt after a DNF.
5.    Who were some of your teammates?
Calvin White, Carmel Mcelroy, Kayla Birdgeneau, Cam Stuart, Dustin Mcleay, Brady Leman to name only a few
6.    Do you have any tips you'd like to pass on to young racers?
The most important things in your life are your health, your family, your education, and THEN skiing. The more serious you get about ski racing, the more pressure you will experience. Do your best to keep a healthy balance between all aspects of your life! Most importantly – whatever you do, give it your all!
7.    What are you doing now?
B.mgmt Finance, Energy Sector
8.    Are you still involved with ski racing? How?
Coaching Nancy Greene part time.
Every time I go skiing I still ski as fast as I can!
9.    Would you tell us a little about how ski racing has contributed to your life and work?
By the time I was 20 years old I had been all over the planet! The experiences I had traveling helped me to appreciate what I had, learn cultures different than my own, and learn responsibility. When it came time to look for a job I found that my ski racing experiences were great anecdotal evidence of overcoming adversity, proving dedication, and showcasing hard work- employers love it!
10.    Anything else you'd like to add?
You only get one body, treat it with respect.