Andy Trow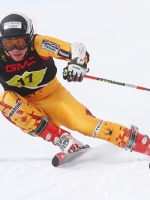 ---
Andy Trow – AST Alumni currently skiing with the Canadian Alpine "C" Team
1.   What club did you ski with and how many years were you on the Alberta Ski Team?
I was with Sunshine Ski Club and then the Alberta Ski Team for 3 seasons.
2.   Your age? 20
3.   Who were some of your coaches?
     Jim Read, Matt Carss (Sunshine), Richard Jagger, Duane Baird, Jeff Mclennan, Sean Cameron (AST), Kip Harrington, JF Belisle (CAST/PROSPECT)
4.   Highlight of your career with the provincial team?
     Finally winning a FIS race after 4 years of trying. Also, learning to cook.
5.   Highlight of your ski racing career (so far)?
     Being asked for my autograph while attending World Juniors!
6.   What are you doing for the summer?
      Living in Calgary and training with the Canadian Alpine Ski Team (CAST) until we ski in NZ in August.
7.   What will you be doing next fall?
Training with CAST and skiing in Europe come October.
8.  Do you have any tips you'd like to pass on to young racers?
     Make sure your ski boots fit well. You will be wearing them a lot!
9.   What took you most by surprise when you joined the AST?
     I was expecting the intensive dryland training, but found out that the level of fitness we achieved really made a positive difference in training and competing.
10. What is your favourite ski area and why?
     Kicking Horse in BC.  Ease of access to steep terrain is why. Also it is usually not too crowded.
11. Book you're reading now?
     White Planet by Leslie Anthony
12. Music on your iPod?
     Genius mixes of all types