Garrett Wilson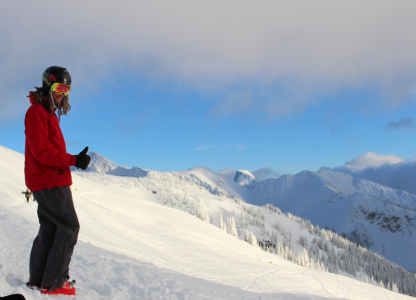 ---
1.    What club(s) did you ski with? Kananaskis Alpine Ski Club (Nancy Greene), Sunshine Alpine Racers (K1-FIS)
2.    Who were some of your coaches? Jim Read, Matt Carss, Martin Cote, Aaron Dowding, Dave Flemming, Duane Baird, Richard Jagger, and Jeff McLennan.
3.    Highlight of your career with the provincial team?  Life on the road during the winter. The camaraderie and support from fellow teammates along with the wisdom and push from Coaches.
4.    Highlight of your ski racing career? Life at Apex…Ripping the downhill track during the day and playing hockey and or building jumps at night. Generally speaking just keeping my ski boots on until silly hours of the evening.
5.    Who were some of your teammates? Andy Trow, Devon Dinsdale, Kristian Mair, Gillian McKercher, Owen Riley, Kasia Gruchalla-Wiesierski(I probably spelled this name wrong), Lauren Rock, Thomas Williams, Adam Fuss, Erik Read, Sean Alexander, Philip Matejko, Cody Pederson, Jamie Philp and many others.
6.    Do you have any tips you'd like to pass on to young racers? Strive to excel in all areas of skiing! Don't just become a slave to carving and riding the sidecut. Go rip the steeps, fire down the zipper lines, glide on the cat tracks, and catch big air!
7.    What are you doing now? Currently pursuing an Accounting Major and Finance and Economics Minor at Mount Royal University. I am Also Coaching the U16 program with the Sunshine Alpine Race Team.
8.    Are you still involved with ski racing? How? As listed above I Coach with the Sunshine Alpine Race Team. I am also an avid competitor in the BOZO Cup.
9.    Would you tell us a little about how ski racing has contributed to your life and work?Ski racing throughout my life has provided me an outlet to relieve stress, and a way to genuinely refocus my energy towards "fun". Ski Racing taught me the ability to intensely focus on tasks at hand and strive for perfection and efficiency. Throughout my University experience Coaching/Skiing has provided balance away from my studies. This ultimately motivates me towards success in both realms.
10. Anything else you'd like to add?  I highly recommend everyone to scare him or herself once a day.