---
August 9, 2017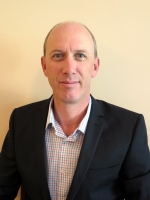 Hello everyone,
I hope you are enjoying a wonderful summer full of family, friends and good times. While it should be warm around here for a little while longer, we all know fall is just around the corner. As with your local ski club, the staff and volunteers at Alberta Alpine have been busy all summer and are now finalizing plans for the 2017-18 season.
The new season's race calendar has been circulated to the clubs and coaches and will soon be posted online. Alberta clubs host over 100 race days every winter for some 2500 ski racers registered in the province. We have all been enriched by the support we receive from our corporate sponsors and thank them for their continued support.
To that end, I am looking for your assistance in connecting with companies that you know and care about. Alberta Alpine has three fantastic and well established provincial race series (NGSL/U12, U14 and Regional) that currently do not have a title sponsor for the coming season. It is my belief that our best referrals will come from our own community and those who share a common bond in skiing. Please email me with any ideas you might have for making sponsorship of ski racing possible. Thank you.
Alberta Alpine has an exciting fall line-up, full of community and education opportunities. Here is a snap shot of what's coming up next month:
September 9 (Saturday, 10am) – 3rd Annual Poles 2 Pedals (Canmore).
Please join Alberta Alpine for a beautiful bike ride in the Rockies. Whether you're ready for a full on workout or a leisurely spin with friends and family, our third annual Poles to Pedals will be a great time you don't want to miss. Registration is now open. Read more…
September 30 (Saturday, 10am) – Annual General Meeting (Calgary)
We look forward to seeing as many folks as can make it to our AGM at Markin MacPhail Centre (Winsport) starting at 10am. Beyond usual annual business of the association (see 'Call for nominations'), we are thrilled to introduce a special presentation on Respect in Sport – a national education program for athletes, coaches, officials and parents being adopted by many sport associations, including Alpine Canada.
September 30 (Saturday, 4pm) – Oktoberfest 2017 (Calgary)
Join us to welcome fall and the start of ski season. You and your friends are invited to this special private party. All drinks (alcoholic and non-alcoholic) will be supplied along with an Alberta Alpine Embossed Beer Stein for the first 250 guests!  Free food will be on hand along with live entertainment.  The fire pit will be going along with draws and prize giveaways. To plan our food and beverage counts we ask you RSVP (email here) as soon as possible with your approximate count of attendees.
We are excited for what's coming up for alpine ski racing this year and I look forward, not only to seeing you soon but sharing many more happenings in the weeks to come. September will be upon us in no time but until then, enjoy the last few weeks of summer.
Warm regards,
Nigel Loring
Categorised in: News